So What Happens To The X-Men After Secret Wars? (SPOILERS)
Bleeding Cool was the first to report that Marvel were to cancel the Fantastic Four comic book, after we were informed by Marvel staffers that the book was being cancelled, over Marvel's fractious relationship with Fox Studios, who own the movie rights to the Fantastic Four and the X-Men.
We also stated however, that the X-Men comics were safe, as they bring in the cash, though they wouldn't have quite the same promotion of presence in licensing as they used to.
There had been rumours and speculation that the X-Men will be shifted into a new pocket reality after the Secret Wars event, so that the characters, whose movie and TV expression are controlled by Fox, would be divorced from interacting with other Marvel characters.
Marvel Editor-In-Chief Axel Alonso's language seemed to indicate that this might actually be true, but it was vehemently denied. But, with what Bleeding Cool has now learned, we can see exactly what Axel was saying.
Alonso: The X-Men office is taking the opportunity of "Secret Wars" to build an entire new world for the characters — to create a shared universe within the X-books that's set off by a huge event/incident/surprise. At that point, they're going to introduce a new team that feels unlike anything you've seen before. It'll be… "extraordinary."
Spoilers on… Because what we have now been told by multiple sources is that the X-Men will discover that the Inhuman Terragenesis mists kills mutants. And with it circling the globe, the X-Men and mutantkind choose to leave the Earth, go onto space, and found a brand new world.
Same reality, different planet. X-Men In Space. "An entire new world."
It was a while ago that we first reported that it was Marvel's wish that the Inhumans replace mutants in the Marvel universe. I just never guessed it would never actually be enacted so literally.
And Kitty does have her Space Prince now… a king and queen of a new Utopia?
---
---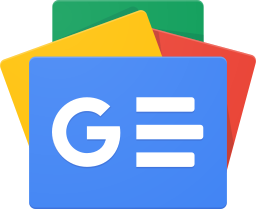 Stay up-to-date and support the site by following Bleeding Cool on Google News today!