Soaring Penguin Press Brings Titles to Nintendo Switch via InkyPen
Often, getting a comic series on the television is a pipe dream for creators and publishers alike. However, in an intriguing new deal that Soaring Penguin Press has inked with InkyPen, both of which are actual names of actual companies, comics will come to the small screen in a new way altogether… through the Nintendo Switch.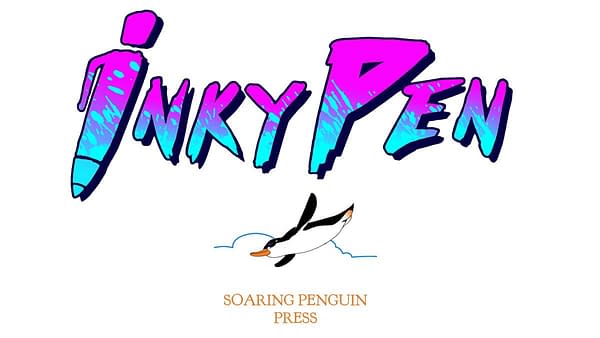 Soaring Penguin Press, the publisher of graphic novels such as Emma Vieceli and Malin Rydén's Breaks and Ryan Howe's Daisy Blackwood, has announced this new deal with publisher John Anderson saying the following of InkyPen:
It's a terrific platform. You can use the Switch as a personal reader, but – and this is cool! – you can also throw the comic onto your tv, so everyone can read it at the same time.
Ronan Huggard, CEO of Norwegian startup company InkyPen, the "all-you-can-read comics and manga reading service" adds:
Soaring Penguin have an exceptional variety of diverse content with the common thread being great stories and quality. InkyPen is proud to have them on board and excited to share these excellent stories with our readers.
The first title that will appear on InkyPen and Nintendo Switches everywhere are the aforementioned Breaks by Vieceli and Rydén. For those considering adding graphic novels to their current Nintendo Switch gaming and workout cycles, take a look at Breaks right here.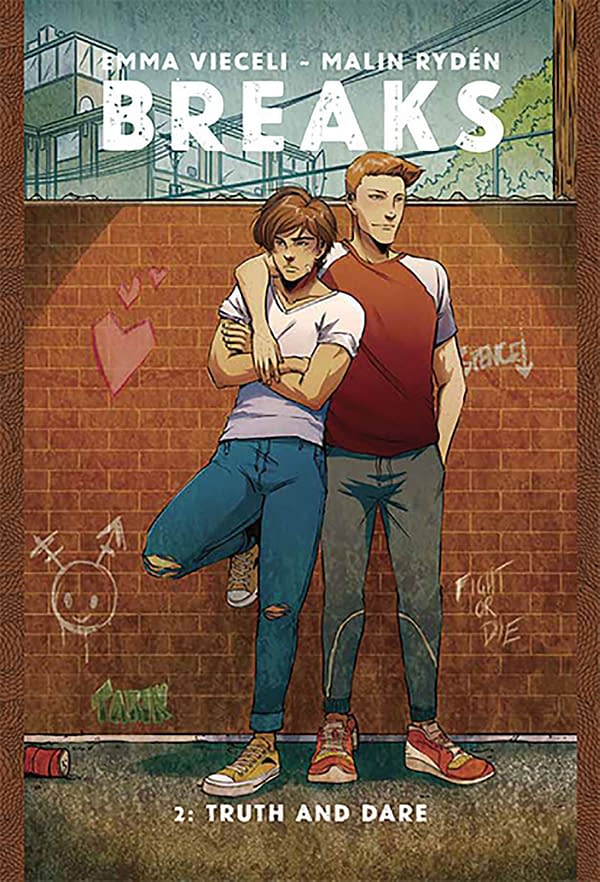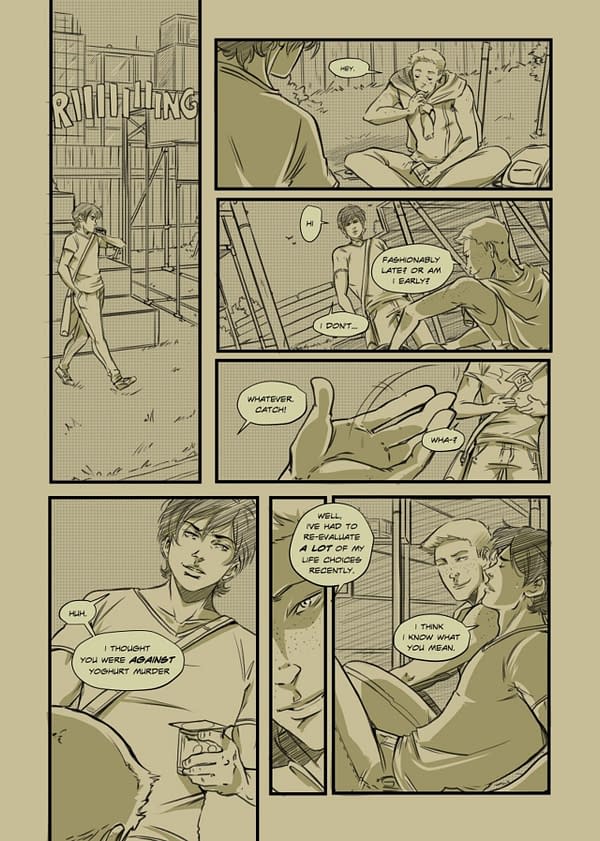 Soaring Penguin Press describes the series as:
Cortland Hunt has made some dangerous mistakes. Now he's waiting quietly for those mistakes to catch up with him. Ian Tanner coasts through life denying the spark of anger beneath his laid back exterior.

When school politics and personal lives become a battleground, the pair find that what they share may just be their only safe haven.

Bringing the world of LGBT young adult fiction into the realm of comic books, and collecting the first arc of the acclaimed weekly web series (2014-2016), Breaks is the story of two young men discovering who they were, who they are, and who they will become. It's a love story…but a bit broken.
Breaks is a long-running webcomic that has gone to print, and now is coming back to the screen. It has art that feels halfway between the fluid, dreamy style of Craig Thompson, and the delicate line work of a slice-of-life, romance manga. I've personally never looked at a video game console and thought, "I wonder if I'd be able to read comics on this thing," but if I saw something like Breaks as an option… well, I might be reading a comic while absolutely failing at Just Dance 2020.