Speculator Corner: Emilia Clarke, Meet The Skrulls
In 2018, Bleeding Cool was first to report that Marvel Comics were promising a Skrull event comic for February 2019. It looked as if it were a sequel to Secret Invasion. And timed for the release of the upcoming Captain Marvel movie, along with Skrulls a-plenty.
Later that year, Bleeding Cool was also first to report it a new mini-series from Marvel, called Meet The Skrulls, written by Robbie Thompson and drawn by Niko Henrichon. As we were told to meet the Warners… "The Warners are your typical family. Dad works at Stark. Mom works in a Senator's office. Jennifer and Alice are students at Stamford High School. The only thing that makes them different is that they're shape-shifting Skrulls and have infiltrated our society to pave the way for a Skrull invasion."
Basically, it's the Marvel version of The Americans. It featured a group of sleeper Skrull agents embedded as a nuclear family living and working in the USA, engaging in governmental and industrial espionage but slipped under the radar somewhat. And new Kree/Skrull antics were roughed up in Secret Empire, Bleeding Cool tagged it for comic book speculators.
Back then copies of the original series had been selling briskly on eBay but generally for under cover price – $2.59 to $4 for issue 1, $10 for #1-5. Tiered variants have been doing well. Declan Shalvey's 1:25 #1 cover variant jumping from $7 to $20, Nico Henrichon's 1:50 variant for $40.
In 2020, Bleeding Cool scooped the news that there would be a Secret Invasion TV show from Marvel and Disney+. We noted the Marvel series Secret Invasion may also be speculator-worthy as copies of #1 were selling for $10 apiece.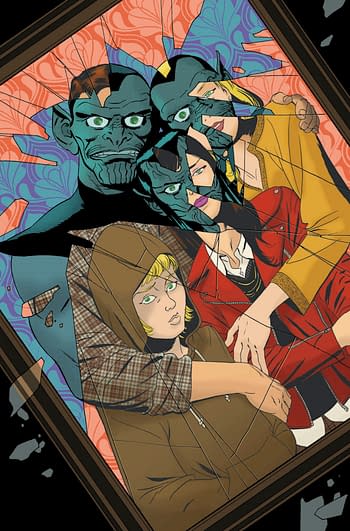 In 2021, we noted that Meet The Skrulls was to play a major role in the Secret Invasion TV series, after noting some specifics in a casting call. noted that the return to comics of the Skrull Queen Veranke, and then that the collection of the series had been renamed Secret Invasion: Meet The Skrulls even though the original printing is still available from Marvel.
Now we get the news from Variety that Emilia Clarke will be playing Skrull G'iah (pronounced "Guy-ah"). And that this will be revealed to be the young daughter of Talos from Captain Marvel. "Growing up amidst constant war makes it hard to ever stop fighting. Living in the shadow of a powerful parent makes the situation even more dire—especially when it's a leader who is seen to have failed. In G'iah's case, resistance was virtually inevitable."
And in the comics, G'iah's first appearance? Meet The Skrulls #1, she is the matriarchal figure of the Warners family, known as Gloria Warner, a specialized agent who was picked by the Skrull Homeworld to breed with fellow agent Klrr, expected to give birth to a Warskrull and raising their three daughters on Earth ahead of a future Skrull invasion.
A lot of copies of Meet The Family #1 have been selling on eBay today for $15 to $20, the second printing for $35, a CGC 9.8 copy selling for $135, and CGC 9.8 copies of the 1:50 variant for $300. There have been lots of sales today and many more to come.
---
---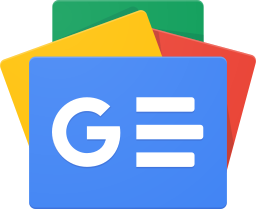 Stay up-to-date and support the site by following Bleeding Cool on Google News today!