Speculator Corner: Meet The Skrulls
At New York Comic Con 2018, Bleeding Cool was first to report that Marvel Comics were promising a Skrully event for February. It looked as if it were a sequel to Secret Invasion. And timed for the release of the upcoming Captain Marvel movie, along with Skrulls a-plenty,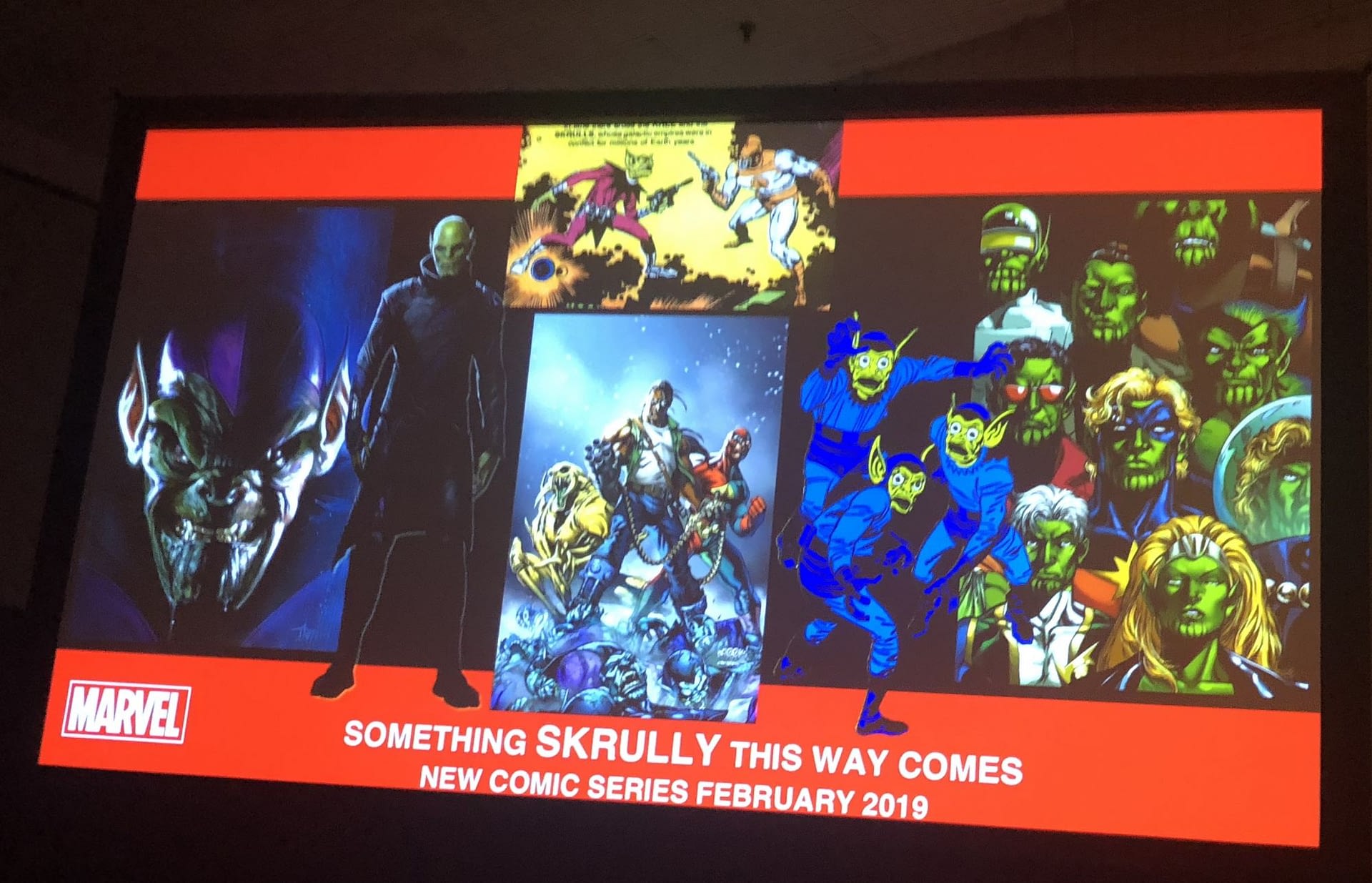 Bleeding Cool was then also first to report it as a new mini-series from Marvel, called Meet The Skrulls. Written by Robbie Thompson and drawn by Niko Henrichon. As we were told to meet the Warners…
The Warners are your typical family. Dad works at Stark. Mom works in a Senator's office. Jennifer and Alice are students at Stamford High School. The only thing that makes them different is that they're shape-shifting Skrulls and have infiltrated our society to pave the way for a Skrull invasion. Robbie Thompson (SPIDER-MAN/DEADPOOL) and Niko Henrichon (DOCTOR STRANGE, Pride of Baghdad) bring the Marvel Universe down to Earth with a bold new look at the Skrulls that will test even YOUR loyalty.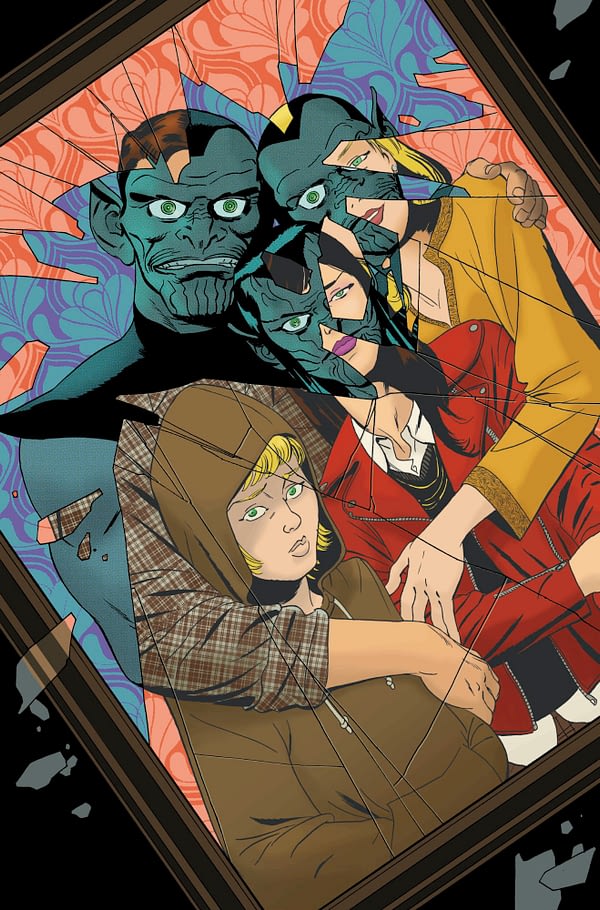 The series about a bunch of sleeper Skrull agents on Earth, and how their nuclear family dynamics divided them, slipped under the radar somewhat. But they have been teased as returning in a big way for Empyre, kicking off in April with a lead-in in March – and in this week's Incoming #1. Might this tie in with the Xartans? Or Skrull cattle?
ROAD TO EMPYRE: THE KREE/SKRULL WAR #1
ROBBIE THOMPSON (W) • MATTIA DE IULIS & JAVIER RODRIGUEZ (A)
Cover by PHIL NOTO
VARIANT COVER BY RON LIM
EMPYRE IS COMING!
The build-up to Marvel's massive event series of the spring begins here—but in actuality, it began a millennia ago, with a challenge on the moon! In the wake of INCOMING, everything has changed for the Kree and the Skrulls. And out in the cold on Earth, the Warner family (MEET THE SKRULLS) need to work out what has happened and what it means for the future of their family and their race! And that means educating their kids on just how the Kree and the Skrulls first went to war! 40 PGS./ONE SHOT/Rated T …$4.99
Copies of the original series have been selling briskly on eBay but generally for under cover price – $2.59 to $4 for issue 1, $10 for #1-5. Tiered variants have been doing well. Declan Shalvey's 1:25 #1 cover variant jumping from $7 to $20, Nico Henrichon's 1:50 variant for $40.
Looks like there is a lot of action right now but mostly around cover price. How long will hat last once Empyre is solicited properly later in January?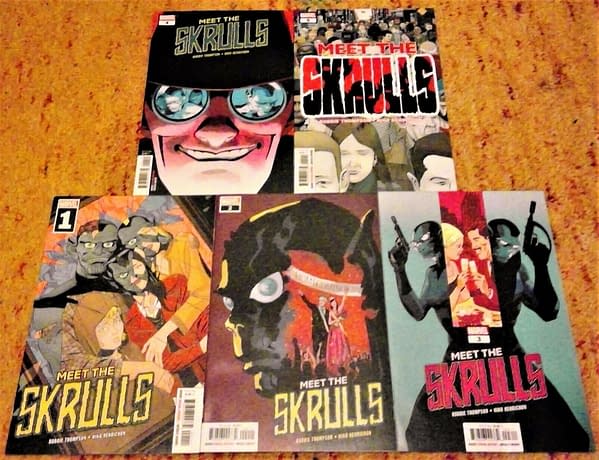 ---
---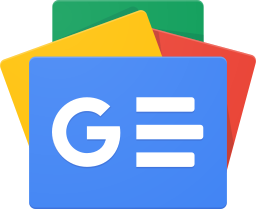 Stay up-to-date and support the site by following Bleeding Cool on Google News today!