Speculator Corner (Warning: Batman Inc #8 Spoilers)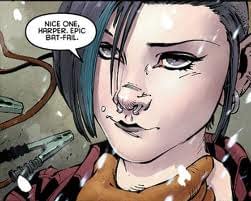 So. Based purely on that New York Post story this morning. (And thanks to keen New York Post/Bleeding Cool readers for alerting us to it). Warning, spoilers going in.
It may be a little sudden. It is definitely premature. But when has that ever stopped Bleeding Cool?
Because, whatever happens in Batman Inc #8, Batman will need a Robin. And there seems to be pretty much one candidate outstanding. A certain Harper Row. First appearance for a panel in the DC New 52 Batman #1, a longer appearance in Batman #7, a more significant story in Batman #12 and about to narrate the next issue, Batman #18. If you're looking for major appearances of the next Robin, these might do you well.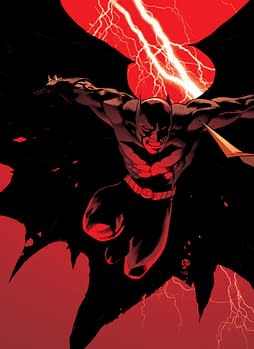 As for DC Comics, they did advise comic shop owners to up their orders of Batman Inc #8 to reflect the media interest – i.e,, they'd already lined up the New York Post article to run. But they didn't advise that shop owners also increase their orders on Batman And Robin #18, which looks like it will most definitely be dealing with the events of Batman Inc #8 in a big way.
And the issue after that, #19 with its WTF cover, seems to show Batman and… someone. but who?