This Month's Loot Crate Has an Exclusive Comic Prequel to Star Wars: The Force Awakens Starring Rey
We speculated something of this nature last week. But now it has been confirmed.
Scott Beatty has confirmed he has written an exclusive Star Wars Adventure comic book starring Rey for IDW, which will appear in the Loot Crate standard and DX crates shipping in December. A week or two before the new Star Wars Adventure: Forces Of Destiny comic comes out from IDW, also starring Rey for the first issue. Although it was not distributed to Loot Crate through Diamond Comic Distributors, so like other issues of Harley Quinn and Justice League Of America, it will be counted on the official stats. That will, however, see half a million copies of the comic in circulations. And it's not a small matter….
Scott Beatty's 60 page story – man, this isn't a light one – is called "Destroyer Down" and is told in three chapters with art by Derek Charm, Jon Sommariva, Sean Parsons and Matt Herms. Here's the teaser… cue the scrolling words.
A LONG, LONG TIME AGO…
The planet Jakku is littered
with countless rebel and Imperial
shipwrecks. But one vessel has
long eluded discovery. When the
Imperial Star Destroyer Spectral
reveals itself from its sandy grave,
untouched after decades buried,
renowned scavenger Rey leads
the race to claim whatever
supplies might remain within.
Perils abound as Rey descends
inside the "Ghost Ship" and learns
just what (and WHO) caused
the Spectral to crash headling
onto Jakku!
It is intended as a prequel to The Force Awakens. And since it's all approved by Lucasfilm to get this far, you can consider it canon too… You know, if they had allowed Diamond to take a cut for being the middle man, this would have counted as the best-selling comic book of 2017 without once seeing a copy set foot inside comic book shop.
The crates have passed their ordering deadline now. So if you want a copy of this exclusive comic and didn't sign up… good luck on the aftermarket.
And we still don't know what the Mystery Franchise Item is…
---
---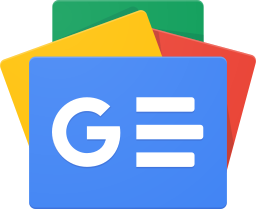 Stay up-to-date and support the site by following Bleeding Cool on Google News today!