Star Wars: Project Luminous From Charles Soule, Justine Ireland, Claudia Gray, Cavan Scott, Daniel José Older
There was a new project announced during Star Wars Celebration from Charles Soule (author of Darth Vader comics), Justine Ireland (author of the middle-grade novel Lando's Luck: A Star Wars Story), Claudia Gray (author of YA novel Star Wars: Lost Stars), Cavan Scott (writer of IDW's Star Wars Adventures comics and young reader books Star Wars: Adventures in Wild Space), and Daniel José Older (author of Solo tie-in novel Star Wars: Last Shot).
The presentation began with the words as spoken by Obi-Wan Kenobi in the first Star Wars movie:
The Force is what gives a Jedi his power, it's an energy field created by all living things.
Followed by:
Until…
And then…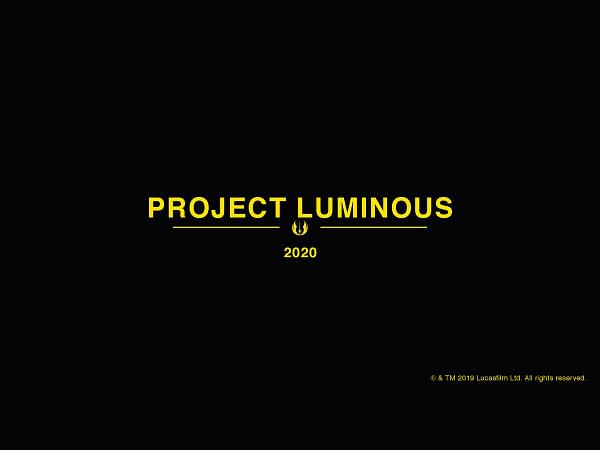 Project Luminous. For 2020.
Guesses anyone? A multi-author series about droids creating an artificial Force all for themselves? Just an idea. We know that O-O-O had some ideas about that…