Posted in: Comics | Tagged: Babs Tarr, boom studios, Comics, entertainment, ian edginton, Marco Cosentino, Stacy Lee, steed and mrs peel, the avengers
---
'Witty Banter, Brollies, Bowler Hats, And Catsuits' – Talking With Ian Edginton About Steed And Mrs. Peel
Boom! has a new series arriving in July based on cult-classic 60's Spy-Fi series The Avengers, Steed and Mrs. Peel: "You're Needed". If you haven't seen the original British TV show, I don't really know what to say to you except read this, and then immediately go watch it ALL before this comic comes out or you will be missing out on some of the most stylish characters and witty action possible in both TV and comics. And this comic has chosen to focus on the most stylish and wittiest of the show's characters, John Steed and Mrs. Peel.
This funny, smart, and by the looks of it, beautiful six-part series is being written by Ian Edginton of Vertigo's Hinterkind and the several volumes of Sherlock Holmes graphic novels published by Selfmade Hero. It's being drawn by Marco Cosentino with cover art by Stacey Lee and Babs Tarr.
Ian Edginton gives us an advance peek into the workings of the series in this interview with Bleeding Cool.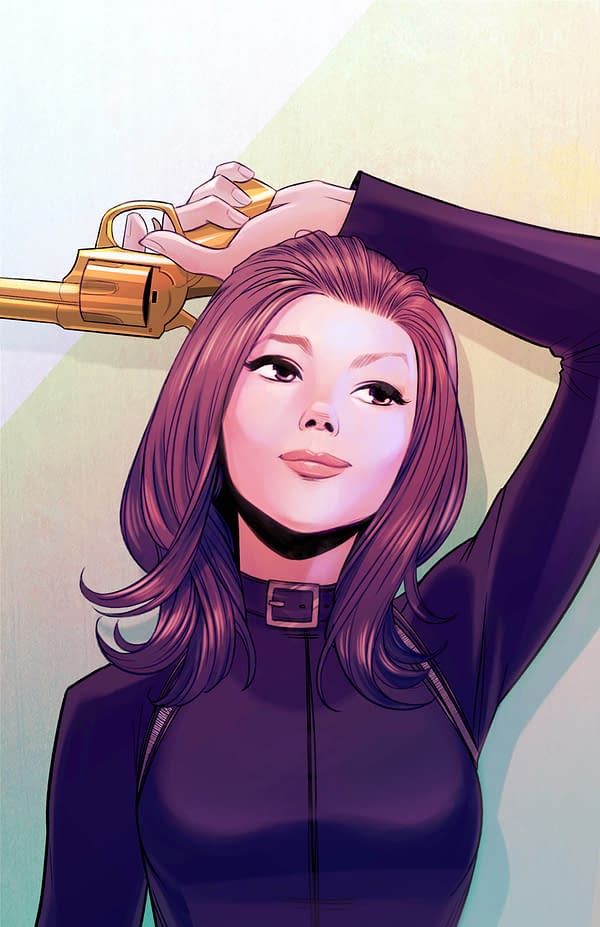 [Cover A to #1 by Stacey Lee]
Hannah Means-Shannon: What is it about the original TV series that most appeals to you as a viewer? How do you think the feel of the original series can be brought to a new medium for readers?
Ian Edginton: It's a number of things. The original series, especially the Emma Peel run, is quirky and quaint; there's a much lighter, surreal, comic touch to the show than had what gone before. Steed had previously worked alongside Cathy Gale, Venus Smith, Dr. Martin King, and Dr. David Keel, and those episodes had a much harder edge. The show was more a gritty, espionage drama which fitted in with what was then the post-war mentality. Britain was still in austerity mode and Russia was emerging as the new threat to world peace. The shadow cast by the fall-out from the Second World War was being felt politically, socially, and economically.
The Emma Peel era proved to be a unique barometer of the times. The mood of the show and the country lightened. The show went from black and white to color. It perfectly matched the feel of Britain and London in the swinging '60s, a colorful mix of optimism and hedonism. The design and style of Emma Peel's clothes were a mirror of the times and they're often what people remember the show for. Likewise, John Steed's sharply tailored gentleman dandy outfits were indicative of Victorian/Edwardian tailoring at the time. It was all about style.
The comic sparring and flirting between Steed and Mrs. Peel, the ambiguous nature to their relationship, also broke new ground and would be the model for years to come. You can see it in everything from Moonlighting, to Castle, Warehouse 13 and of course, The X-Files.
With regards to the comic, visually, the template's already been set. The TV series had such a strong design sensibility that it serves as a great jumping-off point. You can take the ball and run with it. In the writing, it's all about character. The spark and interplay between the two. That and strong story ideas with plenty of twists and turns! [Cover B to #1 by Babs Tarr]
HMS: What do you think the comics medium can do for these characters that TV might not have been able to do in order to tell new stories?
IE: The comics medium gives us a better budget for a start! We can do things visually in the comic that they could never have afforded to do on the show.
HMS: What are the challenges of conveying "psychedelic" elements in a comics medium?
IE: You'll have to ask [artist] Marco [Cosentino]! If there's a particularly strong visual effect or look I want. I'll try and look around online for a corresponding image. Not to copy it, but more to illustrate the tone or feel that I'm after. It can be as diverse as a scene from a film, to a painting, sculpture, an album cover, or even a piece of music. It's like trying to create the comic book equivalent of a fashion/ interior designer's mood board.
It's also in the juxtaposition of the visuals and the narrative. For example, we have a very ominous ice cream van, a deadly cleaning lady, and a delightful old devil. What you see isn't necessarily what you get. At the root of it all, I've tried to imagine how they'd do a certain scene or set-up I've written for the comic in the show. What twist would they put on it?
HMS: What's at the core of the Avengers mythos for you as a storyteller?
IE: Adventure. Fun. Fashion. Witty banter, brollies, bowler hats, and catsuits.
HMS: Was it difficult capturing the sound of the iconic dialogue between Steed and Peel to render these characters familiar for readers?
IE: Not really. I finally had an excuse to buy the humongous Avengers DVD box set and can legitimately tell my wife that it's for reference!
HMS: Can you give us some hints about what most captures your imagination about the upcoming storyline?
IE: Just being able to write the book, for starters. It's not something I'd envisaged ever having the opportunity to do, so to say I'm thrilled is an understatement. I'm 50, I grew up with shows like The Avengers, The Prisoner, Danger Man, Man in a Suitcase, The Champions, Strange Report, Department S, I, and so on. They're in my DNA, along with all the Gerry Anderson shows and Doctor Who.
The Avengers holds a very special time, place, and tone for me. They're part of a bedrock of British television that has formed and shaped me as a writer. In one way or another, it informs everything I do. I've now been given the opportunity to come full circle and write about the characters who inspired me to do what I do in the first place.
Let's be honest, there's plenty to be cynical about in this business but there are times when something reaches back and touches that first "moment" that inspired you. Suddenly, you're a kid again, or a teenager seeing "it"—whatever "it" is—for the first time. It's happened to me on a handful of occasions—when I met Ray Harryhausen, my first San Diego when I was waiting for a friend in the lobby of their hotel and saw Stan Lee, Jack Kirby and Harlan Ellison talking together. Writing Judge Dredd, Batman, and Sherlock Holmes, and now this, working on Steed and Mrs. Peel. I'm having a heck of a time and I intend to make sure whoever picks the book up does, too.
Steed and Peel: You're Needed is currently available for pre-order in Previews and arrives in shops in July 23rd from Boom! Studios. The order code is: MAY141140
Hannah Means-Shannon is EIC at Bleeding Cool and @hannahmenzies on Twitter
---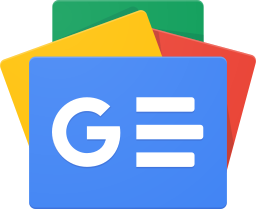 Stay up-to-date and support the site by following Bleeding Cool on Google News today!