Super Weird Heroes v2.4: We Never Sleep
The story behind this particular Super Weird Hero starts — as many such stories did in those times — with a man named Everett "Busy" Arnold. As Wikipedia puts it, the company that published The Eye, the… um, character? … which is my subject today from Craig Yoe's Super Weird Heroes Volume 2, (in stores today!) has a genesis which history remembers like so:
Centaur developed primarily from the Comics Magazine Company, Inc. In 1936, comic-book entrepreneur Everett M. "Busy" Arnold gave financial or other unspecified help to that New York City-based firm, founded by John Mahon and Bill Cook, former employees of Major Malcolm Wheeler-Nicholson's National Allied Publications (the primary forerunner of DC Comics).
I enjoy giving Wikipedia crap for being wrong about a lot of stuff, but in this case, that's pretty much what's known about that specific matter. Until now.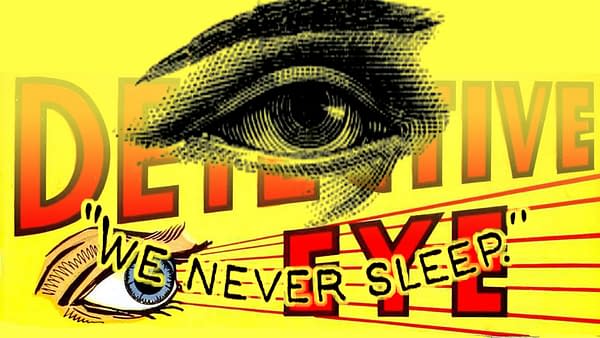 Every time I've read this entry and come across that term "other unspecified help", I've gotten a little laugh out of it because that could mean anything from, I don't know… a stack of cash money on down to a motivational pep talk. You shouldn't scoff at that pep talk notion, because Busy Arnold was well acquainted with lots of football coaches, and as we all know, football coaches can often be good motivators. Now, as it happens, I don't think Busy Arnold gave John Mahon and Bill Cook a pep talk. I suppose he may have, but that wasn't all he did, and here's a story about football coaches that gets to the rest of it.
In his book Paterno, which was recently made into an HBO biopic, author Joe Posnanski describes Busy Arnold's obsession with major college football:
How does Busy Arnold, comic-book titan, enter our story? As much as he loved money and women and being photographed, Busy Arnold's greatest love may have been his alma mater, Brown University. He wanted the Brown football team to win. He wanted this so badly that he personally looked for talented football players he could send to Brown on an unofficial Busy Arnold scholarship.

This was not against regulations in the mid-1940s; there really weren't any college football regulations in the 1940s. The National Collegiate Athletic Association did not have an executive director until 1951. In the 1940s, many schools, including what was then known as Pennsylvania State College, did not offer football scholarships. So there was an opportunity to find talented football players and pay for their tuition and books and maybe a little extra. Busy Arnold was just such an alum. Joe Paterno was just such a player.
Posnanski goes on to describe how far Arnold went with this in a way that seems very familiar if you know anything about the current state of well-heeled alumni and major college athletics. Arnold kept in close contact with high school coaches around New York, and he ultimately sent several of Paterno's Brooklyn Prep teammates to Brown as well.
In other words: Busy Arnold was a man who had a lot of connections, and he knew how to use them. He'd been doing this for a long time… and so had his family.
Busy Arnold had connections that were useful in the comic book business, because his grandfather Edward Everett Arnold had helped form a chemical company in Massachusetts called Arnold, Hoffman & Company. This company made a range of chemicals loosely categorized as "colorants", which were used in commercial printing inks among other things. The company also made a range of other chemicals used in manufacturing for various purposes. Arnold, Hoffman & Company very likely had a very long list of commercial customers who were eager to find customers of their own who had need of color printing services.
I'd be remiss if I didn't make special note of Everett "Busy" Arnold's grandfather, Edward Everett Arnold. When I have a little more time to research this than I have this week, I'm likely to find that the Arnold family and Bill Everett's (of Submariner fame, and much more) family are related. The Everett family has a long and distinguished history in Massachusetts. Bill Everett's great-grandfather Edward Everett gave the speech at Gettysburg before Abraham Lincoln's Gettysburg Address. The name Edward Everett was so honored that male cousins in the family were sometimes named after him, such as Edward Everett Hale (author of Man Without a Country and the early science fiction classic The Brick Moon). That's why I think Edward Everett Arnold's grandson Busy Arnold helped a company… more than one company… that featured the work of Edward Everett's great-grandson Bill Everett.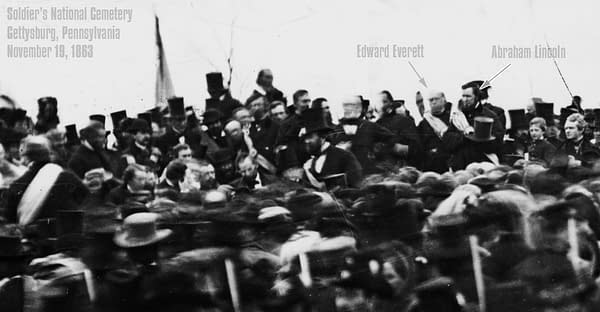 It might not have been a connection they talked about much for several generations. Everett's family has a history that includes a man who learned law from John Quincy Adams, a man who stood on the dias next to Lincoln at Gettysburg, a United States Secretary of State, two governors of Massachusetts, and two presidents of Harvard University. The Arnold family has a history that includes… the most infamous traitor in the history of the United States of America, Benedict Arnold. Probably not a mix of elements that made for great family reunion picnics for a few generations.
That sort of weird, uncomfortable history is our stock in trade for this series about Super Weird Heroes Volume 2. Craig Yoe has expressed surprise at some of the things I've turned up during this series, but it's really only because my point of view and his are very different as a result of our individual experiences. As I mentioned in part one of this series, Yoe worked on a fanzine title in the 1960s that also included work by Gene Simmons of KISS fame. Yoe also worked for Jim Henson. He knew Steve Ditko. It's the difference between being in the middle of something and viewing it from a thousand miles away in time and space, as if I had some sort of chrono-telescope that allowed me to see all these historical canals on Mars and then set about figuring out wtf they really were. My point of view doesn't exist unless his (and others) comes first.

As Yoe has noted in this book, the Eye appeared in a pair of comics titles called Keen Detective Funnies and then Detective Eye — but long before that, around the time in the later 19th century when the Arnold and Everett cousins were (probably) side-eyeing each other around the distinguished environs of Massachusetts, a Detective Eye of a different sort was putting the Eye in Private Eye to begin with.
Alan Pinkerton's Pinkerton National Detective Agency became revered, and then very feared, for the eyes it had everywhere. Pinkerton's agency guarded Presidents of the United States, they tracked the most infamous outlaws of the era, they safeguarded fortunes, but these things were ultimately eclipsed by the brutal methods they employed to break labor strikes, and otherwise used their methods and force at the bidding of rich and powerful of that era. By the 1890s the Pinkerton National Detective Agency had 2000 detectives and 30,000 reserve agents — more men than the United States Army of that time. Their all-seeing eye logo and "We Never Sleep" slogan were no idle boast.

That would seem to be an obvious inspiration for the Eye, which is described like this in this story from Keen Detective Funnies #19 (cover-dated April 1940):
"Roaming the world at will is that weird crusader, the Eye! To men of evil intent he is the symbol of tortured conscience! Where wrong prevails, he deals swift and terrible justice!"
That description makes the Eye sound like an apt embodiment of the Pinkerton Agency and their own symbolic eye, and the very weird, very super power of that disembodied eye makes a whole lot of sense when considered in this context.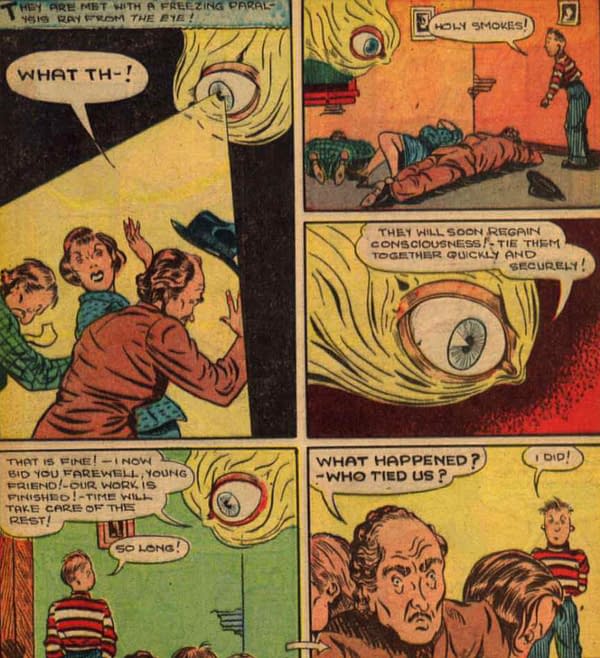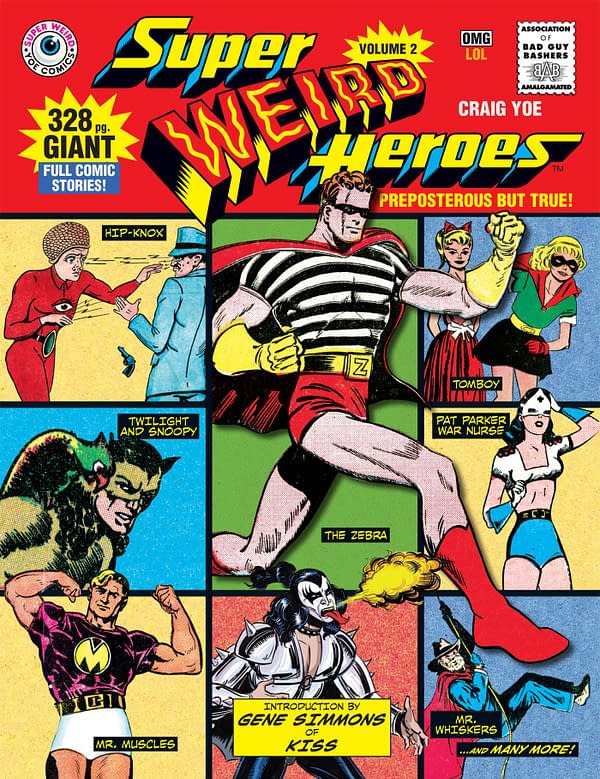 ---
---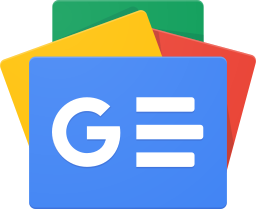 Stay up-to-date and support the site by following Bleeding Cool on Google News today!