Back in the Batman/Flash crossover The Price by Josh Williamson last year, we got to see a near future in which Batman and Superman were involved in what appeared to be rather intensive surveillance of everyone around them, trying to track what we would later learn were the Infected. Superheroes who had been turned into Dark Dimensional versions of themselves by the Batman Who Laugh's toxins.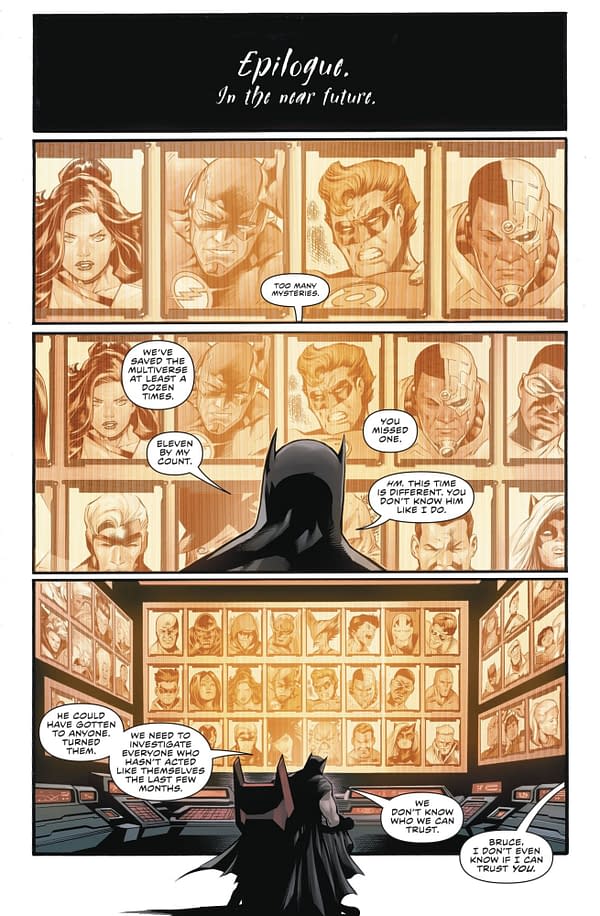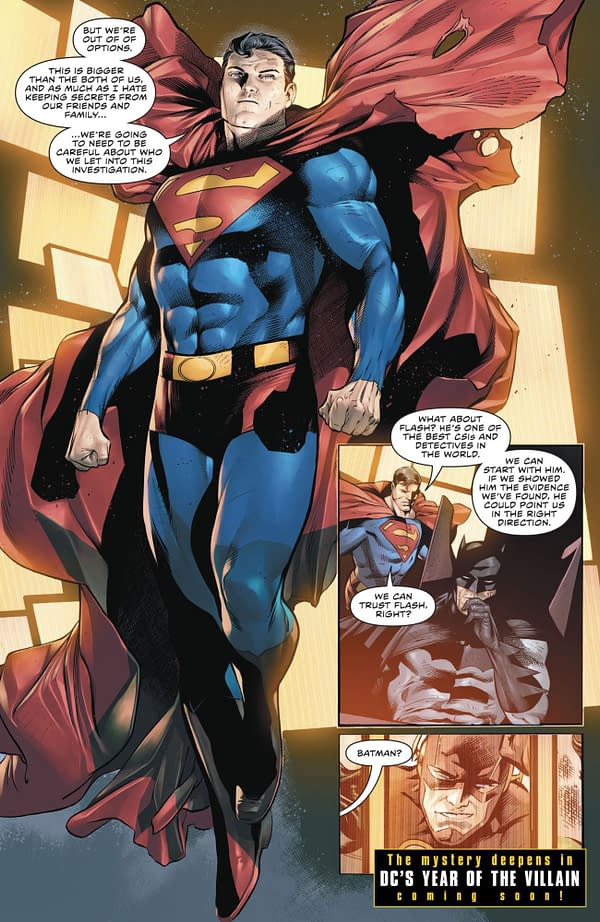 It looks like DC Comics February 2020 solicitations will join these up as Batman and Superman follow up on their successful use of surveillance technology with Sanctuary in Heroes In Crisis, and with Batman/Superman in tracking down The Infected for the next arc… they've spent all that money and time tracking down superheroes, why not do the same for the supervillains? What could possibly go wrong?
BATMAN/SUPERMAN #7
written by JOSHUA WILLIAMSON
art and cover by NICK DERINGTON
card stock variant cover by ANDY KUBERT
In the aftermath of "The Infected," Batman and Superman create new measures to prevent hidden and dangerous super-villain plots in the future. Using new technology to track villains throughout the DC Universe, the Dark Knight and the Man of Steel are startled to discover that General Zod has returned to Earth—and that his new target is…Ra's al Ghul! What is Zod's plan, and what does it have to do with the destroyed bottle city of Kandor? Find out in the first chapter of a two-part epic featuring the work of artist Nick Derington! ON SALE 02.26.20 $3.99 US | 32 PAGES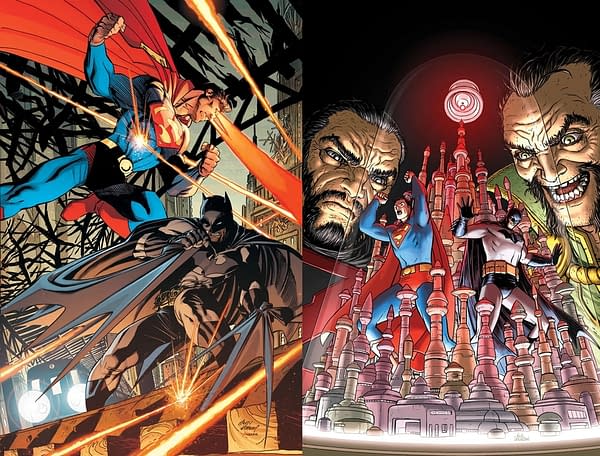 Enjoyed this article? Share it!