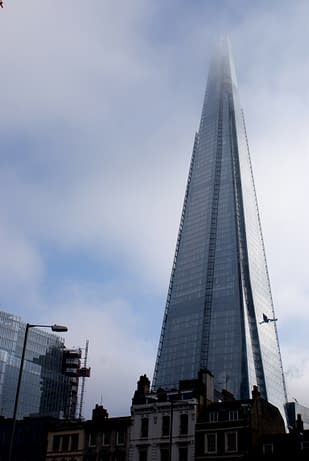 Surgeon X, the new comic book by Sarah Kennedy, John Watkiss and editor Karen Berger, published by Image Comics, is out in comic shops on Wednesday, September 28th. I interviewed Kennedy here.
The comic about the antibiotic apocalypse, that sees a society striven into the haves and have-nots of London, will be launched at the top of one of London's iconic landmarks, The Shard, from which everyone can look down on everyone else in London – apart from those in the room.
That's the building the Doctor rode his motorcycle up in The Bells Of St John. It also appeared in another medical dystopia, the movie version of Children Of Men, impressively, three years before building was started and six before it was completed.
It also looks a bit like a scalpel.
Invited VIPs are invited to become the elite, to meet the surgeons, scientists, historians and philosophers who advised on the comic book as well as Kenney, Watkiss and Berger, hosting the evening's events.
We are promised "foods from the future and drinks from the past" on the twenty-second floor, catered for by Chef Chris Gillard with drinks by Soul Shakers.
Funnily enough, this is the only comic book event I've been invited to that my wife has expressed any interest in attending…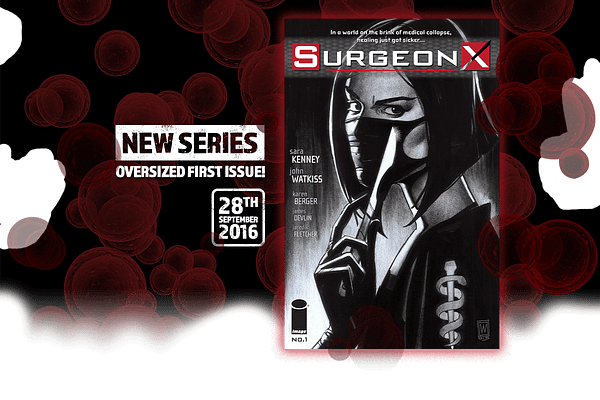 Enjoyed this article? Share it!