Switch To Kill – Psychology Down The Barrel Of A Gun At the Comic Book Theater Festival Switch to Kill was performed last Thursday night as part of the Comic Book Theater Festival at the Brick Theater in Brooklyn, with further performances this Sunday and two next weekend to complete the run. It's a play with a long, New York-based history in the brain of Emmy Award winning artist, writer, and multi Harvey and Eisner nominated cartoonist Dean Haspiel. Haspiel's own history, from working as a trainee cartoonist with the likes of Howard Chaykin and Walter Simonson as a teen to studying film at Suny Purchase and staying integrated into the varied arts scenes of New York doesn't make it that unusual that he would branch out into play writing, but that didn't make the experience any less surprising for those familiar with his work. This was the first staging of a play written by him and also a window onto some of his screenplay works still in progress, since it originated as part of a large screenplay, The Big Red Mess, as he revealed in a recent interview with Bleeding Cool. It's a very different world, anyone would acknowledge, to write a play and see it brought to life by a director and actors, than to write and draw one's own comics, as Haspiel is known for. It's a certain leap into the unknown and for those familiar with his comics work, like me, you brace yourself to try to spot a personality known to you while preparing for a vital experience of a different kind. While Haspiel's comics are often visceral, as in Cuba, My Revolution, where he adapts the life-story of harrowing events from a firsthand witness, but there's something that much more edgy about the surrealist noir gangster story Switch to Kill. The central characters of Switch are Buck Dangerzone (Stephen Heskett) and Dallas Twilite (Sam Anderson), a team of underworld hitmen who become increasingly focused on the troubled nuances of their own relationship in action. Dallas, an emotional, driven, and in some ways deceptively "simple" character is the trigger man, and it's clear that Buck is the "brains" behind the outfit, wrangling deals, agreeing to jobs, and keeping Dallas in check doing his "work". The quality of their dialogue is as poetic about their "art" of killing as it is infuriatingly familiar as the kind of argument-driven prattle typical of partners who spend the majority of their lives teasing out the fine points in their mutual logic. But there's something more than a little sinister at work in the ways that Buck manipulates Dallas, since it becomes clear that Dallas has mental breaks with reality and has to be coached back to full function as a human being from time to time. At the same time, Buck has his own vulnerabilities, with an ego as patchy as Swiss cheese and as easily permeated, particularly when challenged by Dallas. Their mutual weaknesses set them up like pigeons in a world where bullets are flying left and right and if they can't resolve their own imbalances the audience holds little hope for their long-term survival. Set up against this model of an unsteady relationship, we see a mythologically long-shadowed duo of killers who have achieved the balance necessary to take on the claustrophobically criminal world they move in, Jimmy the Face (Ian W. Hill) and Massacre Mel (Stephanie Cox-Williams). These cheerfully bloodthirsty hit team, whose special skills include killing people with a bottle opener without making a mess and getting rid of bodies with a chainsaw respectively, have humor, grace, and dark wit and like Oscar Wilde's poem, manage to see the "stars" from the gutter they call their home. We see in gradual revelation the ways in which this pair use their own challenges and bickering to their advantage and take on the world, and when Mel decides she might be ready to get out of the business, their swan song of a final night on the town is gruesomely poetic and satisfying. There are things about the structure and staging of Switch to Kill which convince me that it is influenced by comics composition, something highly appropriate in the Comics Theater Festival, of course. Firstly, it's more dialogue-driven than many films (though many of our long-running TV dramas are heading in that direction) with a sense of decompression and tension typical of the isolated moments, often densely packed in back and forth, in a comics panel, particularly of the noir genre. The language is more heightened, stylized, and with an ear for sound, than films often bother with, and which plays rarely attempt unless they are very short form. The "packed in" feel and intensity of the language is typical of a medium like comics where visual real estate is a commodity and therefore dense and rich for the reader. But there's also a structural movement and a use of flashbacks through dialogue that's reminiscent of comics. Director Ian W. Hill is complicit in this relationship through the use of occasional projected translations on a back screen and also projected neon signs for settings to help establish these location and time movements. The biggest "comics" feature I spotted in the play is when two scenes of parallel importance and thematic similarity, both intense, are each split in half and interleaved, and when we return to each, it's in "real time" as if not a moment has passed during this cut away. For example, the pattern of scene movement reads 1A, 2A, 1B, 2B. When film and TV present this kind of switch-off, they rarely return to the exact split second where they left off and the staccato nature of these jumps feels much more like the movement between crisp panel borders or page-turns in a comic. The deeply emotive nature of the psychological struggles in the story, where, increasingly menaced by vengeful infighting among rival mob groups, Buck and Dallas have to survive each other as well as the world around them, centers on some singular unresolved issues in Dallas' past surrounding the death of his young brother. His guilt, his lack of confidence in his own achievements, and the fulfillment he finds in doing his trigger-pulling work well are the most striking motifs in the play. It's not that surprising that Dallas is in many ways the genesis of Haspiel's long running creator owned character Billy Dogma in his comics, a brute creature with a responsive heart often overwhelmed by big, existential questions. You get the sense of an iconic character in Dallas, and that's quite an achievement for a short play.
Director Ian W. Hill, with a background passion for noir storytelling has interpreted the play very much as a spiraling movement of danger swirling around Buck and Dallas and the counterbalance of a stronger partner team in veteran killers, and I daresay, something of the Darwinian question of which predators will survive in this jungle when they turn against each other. Hill grasps the poetry of the language and gives it room to breathe, but also brings out the intensity necessary in his characters to create a tense fever pitch that only increases as the play progresses. Stand out performances from Sam Anderson as Dallas and Stephen Heskett as Buck carry the psychological weight of the story, while Ian W. Hill as Jimmy the Face and Stephanie Cox-Williams as Massacre Mel bring the flourish and sense of style that render it true noir. Each of the supporting cast are equally deserving of praise for producing the world of Switch to Kill so evocatively in a minimally-set intimate theater space beat by beat, with particular props to Lex Friedman as sleek and irreverently violent Cecilia De La Croix, and Paul J. Kim whose tech salesman patter as Stan the Man gives extra glamour to the gun-driven world he moves in. Switch to Kill is a unique bullet of its own that goes well beyond pure entertainment in its implications and themes but thrives on the fascination for character motivation that it easily elicits from the audience. It has many of the best elements of a Tennessee Williams play in terms of co-dependent character conflict but the alien quality of obsessive characters made famous in David Lynch's Blue Velvet or the darker scenes in Quentin Tarantino films. Throw comics-influences into the mix and you have something uniquely Brooklyn that will stick in your memory in the same way key comics panels do, never to be dislodged.
Switch to Kill is playing Sunday, June 15th at the Brick Theater in Williamsburg, Brooklyn at 5PM, and also Thursday, June 26th at 9PM and Saturday, June 28th at 7PM.
---
---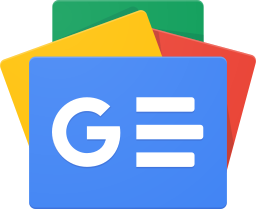 Stay up-to-date and support the site by following Bleeding Cool on Google News today!