When promoting the upcoming Punisher relaunch, writer Matthew Rosenberg said of his artist Riccardo Burchielli:
I am so excited to work with Riccardo. I am a huge DMZ fan, and his work on that book is really unparalleled. The sense of detail he brings to a city, to a war zone — and to the people in both — is breathtaking. I think those who aren't familiar with his work are going to be absolutely shocked. There is just this sense of the world he conveys, this realism, that is so captivating. You can feel the buildings rise up around you and the bullets fly past your head. It's going to be a real treat watching him drag all of us down into Frank Castle's world.
But issue 3 solicitation had switched out Riccardo Burchielli for Spawn's Szymon Kudranski. And now retailers have been told that issue 1 will now be drawn by Kudranski as well.
Something go down?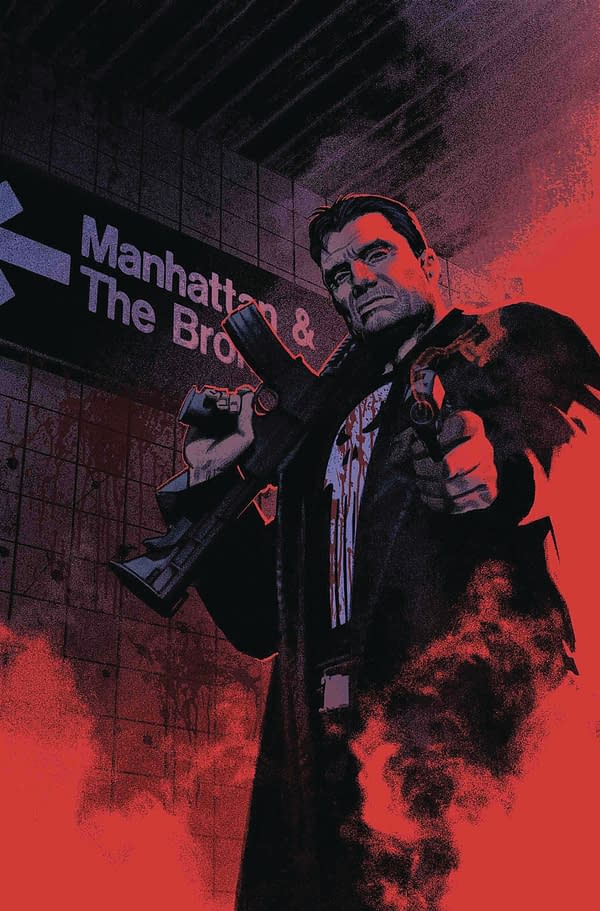 PUNISHER #1
(W) Matthew Rosenberg (A) Szymon Kudranski (CA) Greg Smallwood
YOU CAN TAKE THE PUNISHER OUT OF THE WAR MACHINE…
Punisher no longer has the War Machine armor, but he retained his newly acquired taste for big game, and he's hungry for more. However, the paths to such perilous pursuits are fraught with dangers bigger than any Frank has faced before, and this lone wolf could use otherworldly help on his way up to the world stage. MATTHEW ROSENBERG continues pushing the boundaries of the Punisher, and now joined by acclaimed artist RICCARDO BURCHIELLI (DMZ, Northlanders), this is the book Punisher fans will be talking about for years to come!
Parental Advisory In Shops: Aug 08, 2018
SRP: $4.99
Enjoyed this article? Share it!