Talking To Dan DiDio, Jim Lee And Bob Wayne About Convergence
William Insignares of DemolitionComics.com and Blockbuster Comics Inc went to the DC Comics Retailer Roadshow in Orlando. And got to speak with some folk…
I had a chance to speak with some of the wonderful talent at DC Comics at the DC Orlando retailer road show a couple of days ago. I spoke with Jim Lee first, and I mentioned to him that my staff and I are presenting Convergence to our customers as a "Huge all DC family event". I asked him what he thought of that, about us selling it as a "DC all family event". Jim told me that Convergence was a "tribute to 80 years of DC publishing in New York" and that it was the last time that so many of the DC staff would work together on such an important project, and that this is "The last major event published in New York before they leave in April." When I asked Jim about the tone of the Convergence books he said to expect them to be "fresh and modern." Jim also mentioned that "If you are a long time fan you will smile when you read these comics." Jim stated that these days he is mostly working on the publishing end of books. "The very top line creative level." and "The tone and direction and how many titles get published," the "printing times, and deadlines."Towards the end of our discussion I asked Jim if there was a character he thought of these days as someone that had a lot of potential and he said that "Deathblow" was a character "I often think about." He said that he was happy that Deathblow was going to be in at least two of the Convergence books. I personally wish that "Deathblow" would come to the big screen. I imagine that such a movie might appeal to fans of The Punisher and The Expendables.
I then spoke with Dan DiDio and I posed to him the same question as I did to Jim about Convergence. He also conveyed to me the same kind of family feeling that Jim did about the event. Not only about the meetings between the characters of the past with the characters of today,but again about the importance of this project and the finality of it and how it hits home within the DC family of creators. Dan said that Convergence was "A snap shot of DC's 80 year history." That there are not going to be many times when you can "re-visit famous interpretations of characters." He said that he was glad that Convergence would not be retelling of the old. Dan was in fanboy mode as he told me about how pleased he was with Marv Wolfman on New Teen Titans, for Convergence and Kelley Jones on Swamp Thing. Dan said that he was glad that Convergence has had such a "wide breath of talent" available "to give these characters a fresh point of view."
I also spoke with Bob Wayne. While he is not actually noted as being one of the creators behind Convergence, Bob relayed to me that he would sometimes get ideas in his head and that he would just sort of express them. If you have not had the pleasure of meeting with Bob Wayne before; he is senior vice president of sales at DC. Incidentally, Bob is one of the beloved DC employees that will sadlybe leaving the comic industry when DC moves from New York after April 10th to Burbank; so you can imagine that Convergence is definitely a big milestone for him. Bob, In my opinion; is one of the most passionate people in the comics industry. He really cares about the medium. I am sure that Bob had a lot to say about Convergence when it was being scripted. He was very happy about Convergence and I left our meeting missing him already.
In conclusion, I can't help but recall a word that both Jim and Bob used, and that was the word "fresh". I believe that Convergence is a meeting of the classic with the new, and that the stories are not reprints or re-tellings of the past, but rather a fresh perspective of legendary creations and how some of them will meet for the first time. I have a feeling that because this is the last big project that so many of the DC creative talent will be involved with intimately under one magical sandbox, that they will be creating, writing, and drawing with all their super-might. I think we may be in for another spectacular ride not felt since DC's Crisis on Infinite Earths!
I got a genuine feeling from Jim that this project was humongous not only as a major big time cross over but because of the whole "family" feel. Its not just that DC characters from the past will be coming back to meet Modern day heroes and Villains, but its that the DC staff knew this was the last time that they would all get to collaborate together in their magical sandbox.
Rich adds: April 10th, folks…
---
---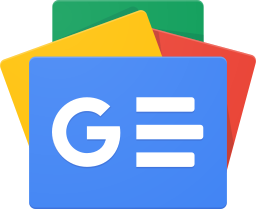 Stay up-to-date and support the site by following Bleeding Cool on Google News today!