Surprise Teams in Avengers' Free Comic Book Day (Spoilers)
We already looked at near-future Cosmic Avengers team, and all the changes that will bring, from today's Avengers Free Comic Book Day, including the look of Brood Thor, Binary Captain Marvel, Corsair Captain America and a Standard She-Hulk as they reprise the Starjammers together.
But these are not the only Avengers teams seen in the Free Comic Book Day special. As Tony Stark is separated from the pack and transported… elsewhere.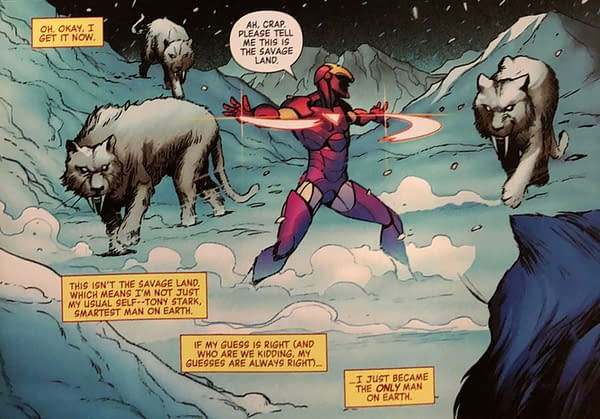 No, Tony, it's not the Savage Land, that's where the Savage Avengers are in their own preview in this issue.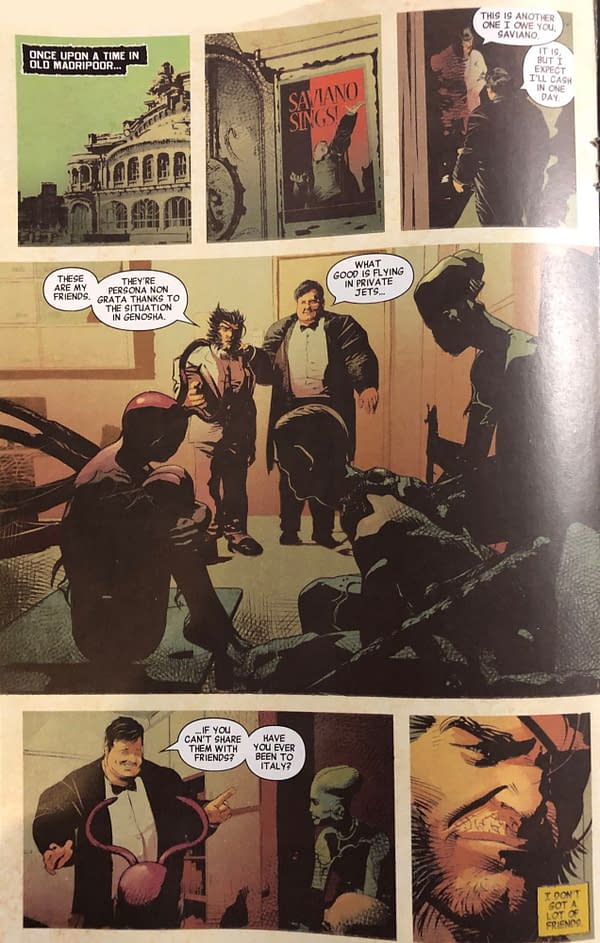 Or at least on their way there. Clue's in the name. And while the Starjammers Avengers are off in space, the other teams have their own domains to defend.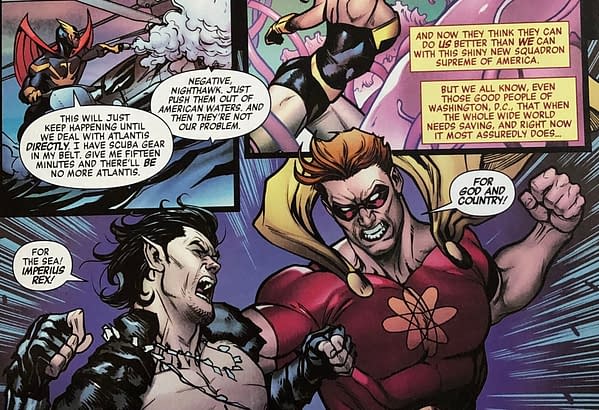 While Namor's radical terrorist Defenders Of The Deep tackle the state-sponsored, Coulson-arranged Squadron Supreme Of America… with Tony Stark nowhere to be found. Until that is someone finds him.
No, not Thor. It was not only Thor who wielded that hammer.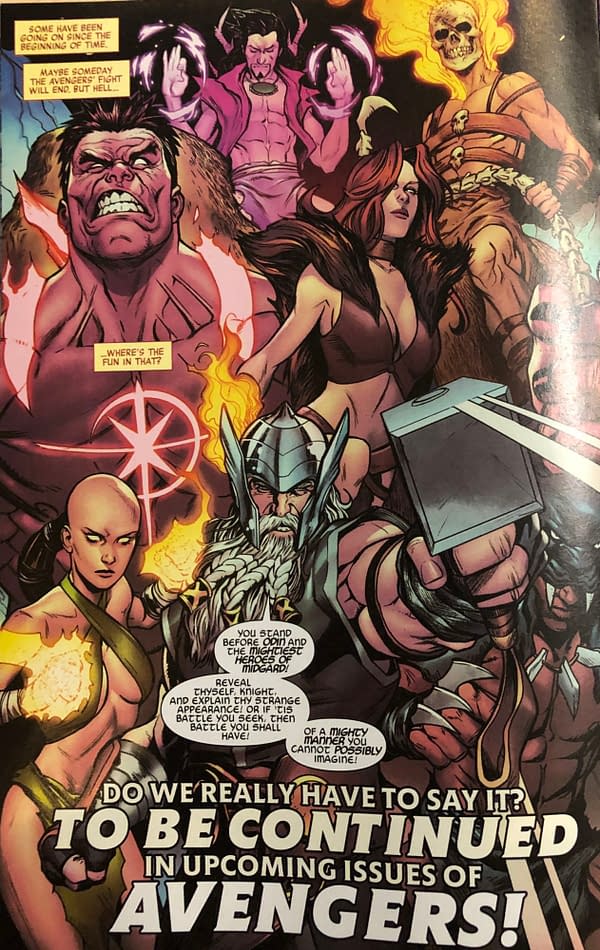 Looks like Tony Stark hasn't given up travelling in time. He's face to face with Odin and the Avengers of One Million BC.
Avengers Free Comic Book Day 2019 is published today.
FCBD 2019 AVENGERS
Free Comic Book Day 2019 is the perfect chance to dive deep into the Marvel Universe with new stories and exciting adventures alongside some of Marvel's most acclaimed creators – and this year, Marvel is bringing you the biggest and boldest stories yet! FCBD AVENGERS #1 features a story by industry superstars Jason Aaron and Stefano Caselli that sets the stage of the main Avengers series just in time for Marvel's highly anticipated movie Avengers: Endgame, while an all-new thrilling 10-page tale from Gerry Duggan and Mike Deodato creates one of the most unique, dynamic, and deadly versions of the Avengers ever- the Savage Avengers!In Shops on Free Comic Book Day 2019!