We just get later and later. Welcome to Thank FOC It's Friday Sunday, a weekly-ish mailing list, similar to The Daily LITG, but (mostly) every Friday and planned to coincide and cover the demands of Final Order Cut Off. The date when retailers have a last chance to amend their advance orders for comic books without penalty. The last chance for publishers to promote books while orders can still be added. And a time for credits to be amends, new covers to be revealed and a final push given. This is an attempt to sift through them all and find the most relevant items.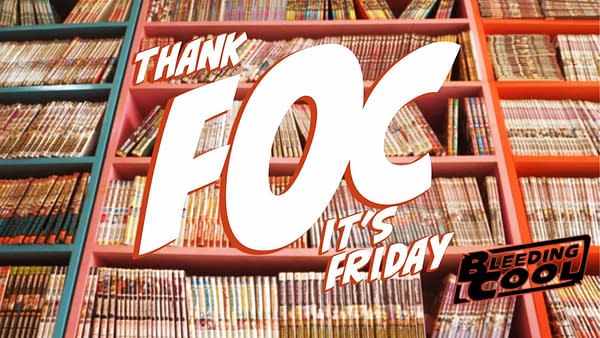 You can sign up here or with the form at the bottom. So what's FOC'ing happening this weekend?
Disney's Frozen: Hero Within is a #1 of 3, from Joe Caramagna and Kawaii Creative Studio from Dark Horse Comics. Order 10 and it's returnable.
Umbrella Academy: Hotel Oblivion #7 is back from Gerard Way, Gabriel Ba and Nick Filardi.
Batman #72 is burning through to the City Of Bane – look for an upswing now that Knightmares are through.
Kevin Eastman is guest artist on Batman/Teenage Mutant Ninja Turtles III #2, alongside Freddie Williams II.
How did DCeased #1 do for you? As well as for everyone else? Well, here's #2…
Green Lantern #8 reprisies the Green Arrow/Green Lantern stories by Dennis O'Neil and Neal Adams. Now by Grant Morrison and Liam Sharp.
Justice League #25 begins DC's Year Of The Villain in the regular monthly titles.
Man-Eaters #9 and Paper Girls #29 are getting added discount for those who order 20 copies, with a special Eisner Award Nominee incentive.
Sharkey, the Bounty Hunter #4 continues being fully returnable.
Thumbs #1 by Sean Lewis and Hayden Sherman is Image Comics' big launch and part of their 'No Risk' returnable promotion.
Walking Dead #192 follows from that cliffhanger. Who lives, who dies, who tells their story? Here comes Act Three…
Marvel is launching Black Cat #1, with added discounts for retailers who order 350%, 250% and 200% of their orders for Amazing Spider-Man #16.HU
Firefly #5 gets an all-new, second printing cover by Kirbi Fagan.
Peter David and Dale Keown are returning to the Hulk with Incredible Hulk: Last Call…. with added discounts if orders are 100% and 150% of Immortal Hulk #17. Heh, okay that's not going to happen much given how well Immortal is doing right now.
Talking of which Guardians Of The Galaxy Annual is being written by Al Ewing. This is a good thing right now.
Savage Avengers #2 is FOCing alongside a second printing of #1. Did Free Comic Book Day help?
Two Marvel Omnibuses are FOCing, Marvel Universe by Rob Liefeld and Namor The Sub-Mariner by John Byrne and Jae Lee.
Luke Skywalker has an Age Of Rebellion one-shot…
Buffy The Vampire Slayer #5 follows on with a certain Xander Harris turned vampire… and has two new FOC covers by Kaiti Infante for #TEAMSLAYER/#TEAMVAMP cover program.
Banjax is a new series by Rylend Grant and Fabio Alves coming from Action Lab's Danger Zone. Worth a couple…
Rolled And Told gets a D&AD-appealing hardcove, perfect for Knights Of The Dinner Table/Die/Critical Role fans.
This Love So Brief by Fred Chao gets a oneshot and lots of love from Douglas Wolk.
How did Fallen World #1 from Valiant Entertainment do? Here's #2…
Ronin Island #4 gets a new FOC cover by Kris Anka.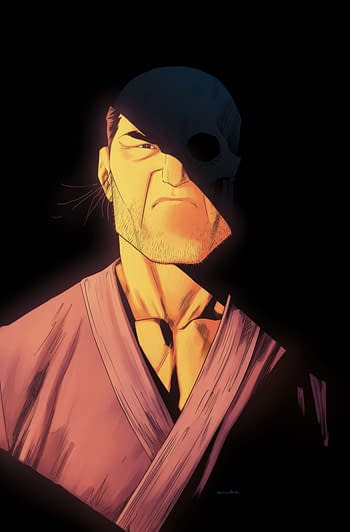 All FOC'ing weekend long. What's on your FOC?
Sign up below and we'll see what Thank FOC It's Friday brings next week…
Enjoyed this article? Share it!