Welcome to Thank FOC It's Friday, a semi-weekly mailing list, similar to The Daily LITG, but (mostly) every Friday and planned to coincide and cover the demands of Final Order Cut Off. The date when retailers have a last chance to amend their advance orders for comic books without penalty. A final chance for publishers to promote books while orders can still be added. And a time for credits to be amends, new covers to be revealed and a final push given. This is an attempt to sift through them all and find the most relevant items.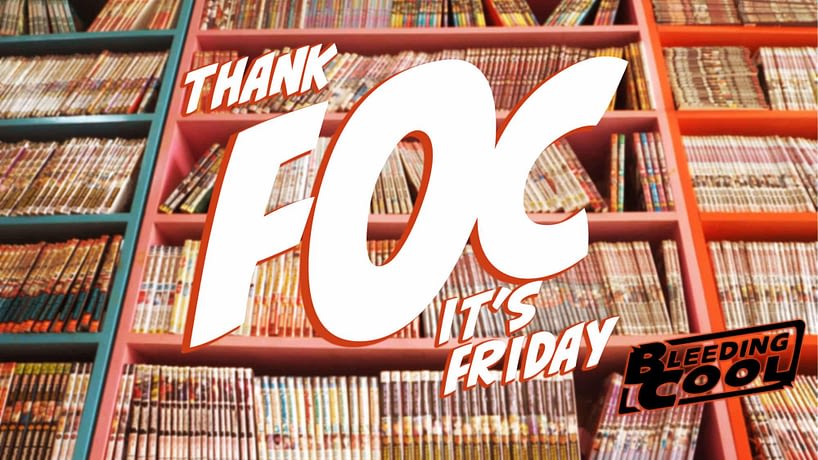 And now it seems that Diamond Comic Distributors has decided to join in. Well, imitation is the greatest form of flattery. You can sign up here or with the form at the bottom.
You can also catch up on a few FOC covers and cover changes right here.
So what's FOC'ing today?
Dark Horse launches Aliens Vs Predator: Thicker Than Blood #1 by Jeremy Barlow and Doug Wheatley.
And a new Criminal Macabre series, The Big Bleed Out, from Steve Niles and Gyula Nemeth.
There's the conclusion for Batman: The Last Knight on Earth for DC Massive Pre-Christmas Week
How did Far Sector #1 do? #2 is up with returnability options.
Mark Russell and Mike Norton are giving us Harley Quinn: Villain Of The Year while Dan Watters and Miguel Mendonca are doing the Ocean Master version.
Joker: Killer Smile #2 is also up for DC Massive Week – but will be partially returnable too.
How did Justice League Odyssey #15 do? #16 is up…
Superman #18 – it is secret identity time.
Daniel Warren Johnson's Wonder Woman: Dead Earth launches…
IDW launches Joe Hill and Martin Simmonds' Dying Is Easy with free 1:10 B&W variants.
Teenage Mutant Ninja Turtles reaches #100, with free 1:10, 1:25 and 1:50 variants.
Image Comics launches Hardware Reloaded by Brandon Thomas, Francis Portela and Leonardo Paciarotti, returnable for registered retailers.
Image Comics is also launching Roc Upchurch's Lucy Claire: Redemption.

Mark Millar's mystery Image/Netflix sequel series launch is also up for FOC, and will be fully returnable, thankfully.

How did Undiscovered Country do? #2 is up, as is 3rd printings of #1.
2099 and Annihilation Scourge both end with Omega issues
Marvel's post-Christmas week titles are up for FOC, including Dr Strange #1, Spider-Ham #1, Revenge Of Cosmic Ghost Rider #1 and a certain comic book called Incoming #1.
And there's the final Donny Cates Guardians Of The Galaxy with all his cosmic storylines – and the creators who drew them – contributing to his final issue.
And Tony Stark: Iron Man #19 gives us a finale before 2020…
Oh and Venom Island begins too, man this is a busy Thank FOC…
Boom Studios is launching The Red Mother #1 from Jeremy Haun and Danny Luckert.
Dynamite has Dan Abnett and Vasco Georgiev launching a new Dejah Thoris series.
AfterShock is launching the perfectly-titles Shoplifters Will Be Liquidated by Patrick Kindlon and Stefano Simeone.
How did Catalyst Prime: Seven Days #2 do? #3 is up…
Rai #1 is out next week… but Rai #2 is up for FOC now. Want to take a gamble?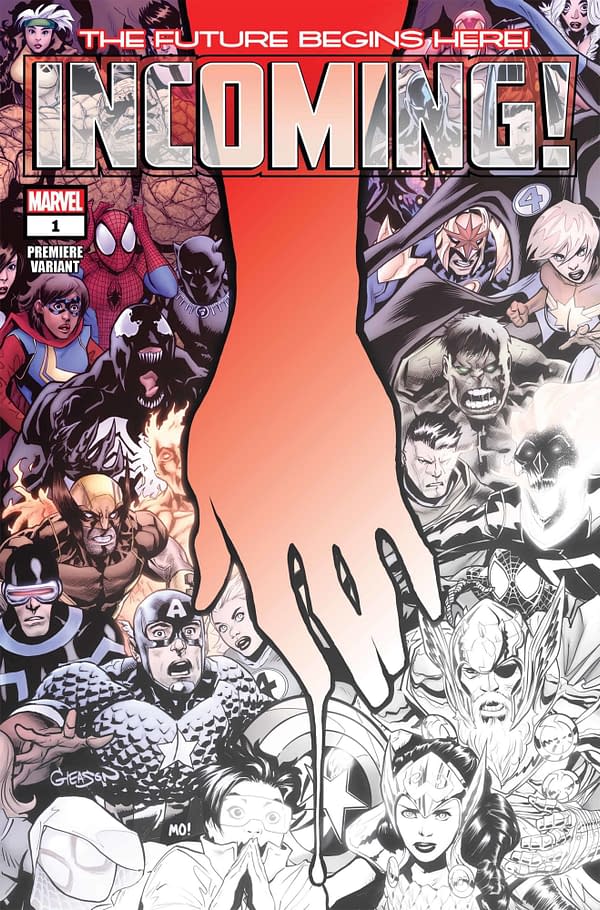 What's on your FOC?
Sign up below and we'll see what Thank FOC It's Friday brings next week… on time possibly.
Enjoyed this article? Share it!