The strong market performance of Thanos and Amazing Spider-Man outstripping retailers expectations continue to play out.
Amazing Spider-Man #794 has gone to a fifth printing, while Amazing Spider-Man #798 has gone to a third printing. This despite retailers upping their advance reorders considerably on the latter title.
While Thanos #13 and Thanos #14, starting off the current Thanos run which concluded this week before becoming a part of Infinity Wars, have both gone to fifth printings. Expect these all to land on the 23rd of May.
While IDW's first Sonic the Hedgehog issue #1 has sold-out after arriving in stores on Wednesday, April 4th. A second printing will be making it to comic book stores for May 2nd.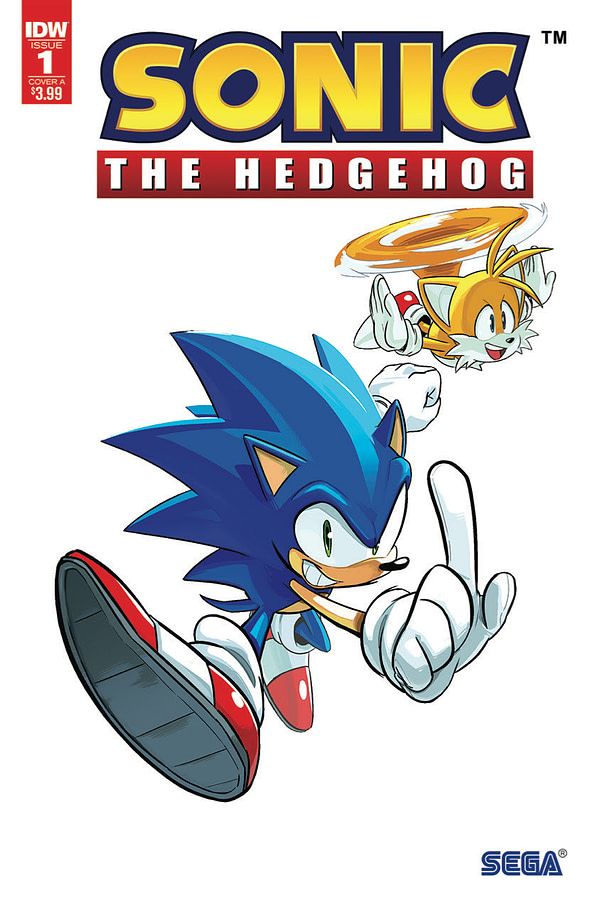 AMAZING SPIDER-MAN #794
(W) Dan Slott, Christos N. Gage (A) Stuart Immonen, Wade Von Grawbadger
THREAT LEVEL RED Part 1
•  NEARLY ONE YEAR AGO Spider-Man hurled the dangerous madman called Zodiac a full year into the future.
•  IN THIS ISSUE Spidey catches up to him, and Zodiac's had a whole year to prepare for their rematch!
Rated T
SRP: $3.99
AMAZING SPIDER-MAN #798 LEG
(W) Dan Slott (A) Stuart Immonen
GO DOWN SWINGING Part 2
•  Dan Slott's final SPIDER-MAN story continues!
•  The GREEN GOBLIN HAS RETURNED – and he's exacting his ultimate revenge not only on SPIDER-MAN, but on everyone the wall-crawler loves!
•  Norman Osborn's offering NO QUARTER, an ultimatum that threatens to finish PETER PARKER once and for all!
Rated T
SRP: $3.99
THANOS #13 LEG
(W) Donny Cates (A/CA) Geoff Shaw
THANOS WINS Part 1
Ask the most powerful beings in the Marvel Universe how they fear the universe will end, and in their most honest moment, they will answer with two words… THANOS WINS. Now… see what happens when he does.PLUS: Includes 3 bonus MARVEL PRIMER PAGES!
Parental Advisory
SRP: $3.99
THANOS #14
(W) Donny Cates (A/CA) Geoff Shaw
THANOS WINS Part 2
•  Thanos has journeyed to the end of time to the moment of his complete victory…and he's not happy with what he sees!
•  Writer Donny Cates and artist Geoff Shaw (God Country) continue the tale of the Mad Titan's biggest glory and ultimate shame!
Parental Advisory
SRP: $3.99
SONIC THE HEDGEHOG #1
(W) Ian Flynn (A) Tracy Yardley, Jim Amash, Bob Smith (CA) Tyson Hesse
SONIC'S RACING INTO A NEW ADVENTURE! After defeating the evil Dr. Eggman's latest plot, Sonic is racing around the world to shut down the robotic Badnik forces that are still attacking villages. But it's a big job for one person-even Sonic the Hedgehog! Fortunately, he'll have some help from his best friend: Tails!
SRP: $3.99