The Adventures Of Whiz Bang: The Boy Robot – An Early Reader Comic
On September 2, 2015, Forrest Helvie (w) and Michelle Lodge (a) released their collaboration The Adventures of Whiz Bang: The Boy Robot on Kickstarter through indie publisher Under Belly Comics and its children's imprint, Fuzzy Belly Comics.

Take one part Wall-E and combine it with Calvin & Hobbes and you get Whiz Bang & Adventure Bear! So, who is Whiz Bang? He's a young boy robot with big dreams. We also have Amelia the Adventure Bear – a stuffed bear who comes to life when no one's looking and helps Whiz Bang find fun in all sorts of unexpected places! . This comic also includes a few short stories of Whiz Bang's adventures as a grown-up, robotic superhero defender of Earth!

The Kickstarter will run until October 8, and while it has a modest funding goal of $1,140 USD, the team hopes to go beyond that to unlock some stretch goals which would include upgrading the comic to a hardcover book – something perfect for those younger readers! With the book already complete, digital backers will get their copies immediately, and the team plans to send it to the publisher shortly after the campaigns conclusion with an estimated delivery date of December 2015.

From Forrest Helvie,

I have two little boys, ages 3 and 6. Like many parents, I struggle with finding comics that are not only "okay" for my kids but are also age-appropriate, that is, ALL aspects of the storytelling are geared in such a way that children can read them.

A friend of mine, Glen Downey from Comics in Education, is also an editor for a major educational children's comics publisher, and he took some time to review my scripts to ensure they were well-tailored towards this age group. I also enlisted my oldest son – then 4-5 years old – to read through the unlettered pages that Michelle brilliantly put together, as we wanted to make sure the story came across clearly as possible without the words.

Needless to say her hard work paid off as both of my sons could tell me the story with ease.

Most important than just being technically geared for these young kids, it's a fun and heartwarming comic about overcoming misconceptions, being a friend, learning to be brave, and the importance of cleaning one's bedroom! These are lessons parents and grandparents can appreciate as their little boys and girls step out into the world, but it's not a beat-you-over-the-head type of story either… at least I hope not!

This preview we're including is actually the very first story I wrote about Whiz Bang. It wasn't until I saw that magic that Michelle [Lodge] worked on those pages that he really came to life for me. And when I saw the look on my sons' faces when they began reading the stories, I knew this was something I wanted to share, and Underbelly stepped in to help us make it happen! We're thrilled to be leading the charge as their first children's comic series!


I hope you enjoy this preview, and if you like what you see, please consider supporting this type of comic for children through pledging to our Kickstarter campaign going on right now and sharing it on social media!

Both the team and publisher are also offering a new goal that anyone who pledges at the $12 level or higher will have their name entered in for a chance at being included in the next volume of Whiz Bang!

The Kickstarter can be found here and you can reach the creators on Twitter: Forrest Helvie, Michelle Lodge, and Under Belly Comics.
---
---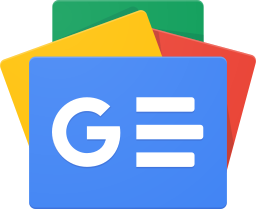 Stay up-to-date and support the site by following Bleeding Cool on Google News today!