The Archie Crossover You Never Knew You Wanted Until Now…
Ray Flook writes,
You can have your Rebirths and your NOW!s and your same-old-same-old…but for me? I'm all-in on this one. Throw a hundred-and-twenty-seven variant covers at me. I don't care. Just tell me where to hand-over my $5.99. But it does get me thinking…
* Can I recommend Crossed: Riverdale, AfterCrossed with Archie or Betty & Veronica Jumbo Crossed Comics Digest?
* It would appear that the mayoral race in Riverdale is going to take an ugly turn.
* Looking forward to the rumored Jae Lee/Tsum-Tsum variant cover.
* Not sure exactly how they could make this happen, but a Josie and The Pussycats/Crossed/Providence title from Mark Waid, Mike Wolfer and Alan Moore needs to spin-off from this.
* Really looking forward to seeing how well Wolfer's and Fiona Staples' art styles complement each other.
Or maybe it was just a beautiful mistake on the part of Midtown Comics in their June 1st comics listing.
Either way, a geek can still dream…can't he?
The ball's in your court, Archie Comics and Avatar Press. Let's make this happen.
Now about that Steven Universe / Zombie Tramp crossover I've been hearing about…
Ray Flook has been a contributing writer/photographer for Bleeding Cool since 2013. You can follow him on Twitter at @oldmangeek88, on Instagram at @oldmangeek; on the web at www.oldmangeek88.com and co-hosting Big Bad Geek, a geek culture podcast starting Summer 2016
---
---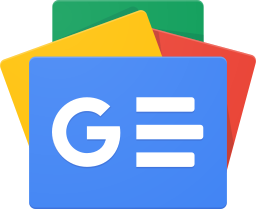 Stay up-to-date and support the site by following Bleeding Cool on Google News today!