Welcome to the Fourth Bleeding Cool Top 100 Power List for the next Bleeding Cool Magazine, being serialized right now on the Bleeding Cool website.
It's an attempt to list the most powerful people working in the English speaking comic book marketplace. It's judged by all manner of attributes, the ability to influence what comics exist and sell, but also the willingness to use that power and the ability to retain said power if one aspect is taken away – a job, a gig or a prominent role. Which is why you will see a number of people on a higher spot than their bosses.
The Power List rewards those who combine roles, those who are double and triple threats and also where power is concentrated in one person or perceived identity. But it also notes certain teams who work together, who've built up a joint identity, a gestalt more powerful than the sum of their parts. Some powerful organisations or groups, where power is diffused amongst many, drop down or drop out altogether.
It does not measure talent or likeability and also does not intend to represent diversity. All it does is note power, used for the betterment – or the detriment – of comics.
The list has been created in consultation with a number of senior figures in the comics industry. However, I'm aware the one thing that can be guaranteed is that everyone will think it's wrong and prefer their own take. Including all of those who were consulted.
There will be a new post every day on Bleeding Cool. This is the fourth. We'll run the previous ones below as well, so, in reverse order…
91. Rob Liefeld – NEW ENTRY
Once one of the biggest names in comics bar none, between New Mutants and the launch of Image Comics, Rob Liefeld moved more to the margins of comics industry culture. Some even saw him as an irrelevance. But a combination of a nineties revival, a critically acclaimed relaunch of his Image comic book creations, as well as the new focus on his character Deadpool ahead of the highly anticipated Fox movie that even Marvel can't ignore, he is back to becoming the man of the moment, with Kickstarter success, massive lines at shows, and a new Deadpool original graphic novel on the way.
Position next year depends upon: Keeping his promises.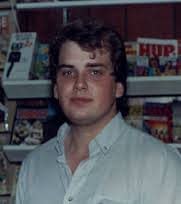 90. Peter Dolan – NEW ENTRY
Peter Dolan has lived his life in comic stores, and now owns and manages the New York store Main Street Comics. But it's his role at President of ComicsPRO that has earned him this slot on the Power List. The largest collective of comic book retailers and criticised by prominent comic book store owners for lack of action and collusion with publishers, this year it has run a number of very significant events. And they culminated in the first Local Comic Shop Day, persuading publishers to offer participating stores exclusive product for that day and forcing Diamond Comic Distributors to join the party. It was a ballsy move but one that looks to have paid off.
Position next year depends upon: Staying in office, making a difference.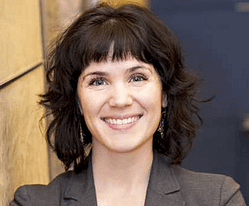 89. Caitlin DiMotta – NEW ENTRY
Caitlin DiMotta is a partner at Katz Golden Rosenman LLP , specialising as an attorney in entertainment law, and more specifically with comic book creators, including Ed Brubaker, Jeff Lemire, Rick Remender, Kelly Sue DeConnick, and Chip Zdarsky, A well regarded negotiator with publishers, with merchandising, and with media rights, she's been responsible for some very attractive deals and an extra zero on the end of some pay cheques. A lawyer who's liked? That's a very powerful attribute to have indeed.
Position next year depends upon: Taking more clients from Harris Miller.
Read previous entries here.
#100-#98 – Dennis Barger, Janelle Asselin, Matthew Rosenberg
#97-#95 – Rich Johnston, Marc Silvestri, James Killen
#94-#92 – Jim Demonakos, Tim Buckley, Gahl Buslov
Why not catch up on previous years here:
2014:
#100-#81
#80-#61
#60-#41
#40-#21
#20-#11
#10-#1
2013:
#100-#81
#80-#61
#60-#41
#40-#21
#20-#11
#10-#1
2012:
#100-#81
#80-#61
#60-#41
#40-#21
#20-#11
#10-#1
Bleeding Cool Magazine #19 is out now in all good comic book stores. Bleeding Cool Magazine #20 with the full Top 100 Power List will be out in January.
Enjoyed this article? Share it!