Welcome to the pretty-much-mostly-daily Lying In The Gutters. A run around the day before and the day ahead. You can sign up to receive it as an e-mail here.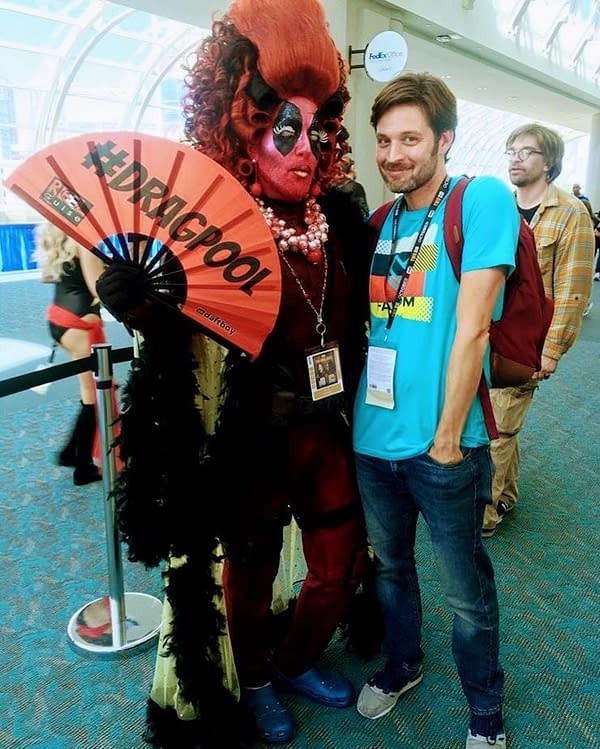 Any chance of a Bettie Pages/Dragpool combined photo?
The 10 most-read stories yesterday
The 10 most-read stories on Wednesday
Happening today:
And a happy birthday to:
The fiftieth San Diego Comic-Con.
Jessica Kemp of Missed Deadline.
Richard Pini, co-creator of Elfquest.
Jamal Igle, creator of Molly Danger.
Bob Burden, creator of The Flaming Carrot.
Kasra Ghanbari, creator of Monocyte.
Rupert Bottenberg, co-director of En Masse.
Jesse James, of Jesse James Comics, Arizona
Terry LaBan, creator of CUD.
Subscribe to our LitG Daily Mailing List
Enjoyed this article? Share it!