Welcome to the pretty-much-mostly-daily Lying In The Gutters. A run around the day before and the day ahead. You can sign up to receive it as an e-mail here
The 10 most-read stories yesterday
One year ago…
Happening today…
Comiket, Big Sight, Koto, Tokyo, 4pm.
December Book Club, Comics World, Chambersburg, Pennsylvania, 6.30pm.
Dalston Comic (creators) Club, Dalston CLR James Library, Dalston Lane, London 6:30 – 7:30pm
And a happy birthday to…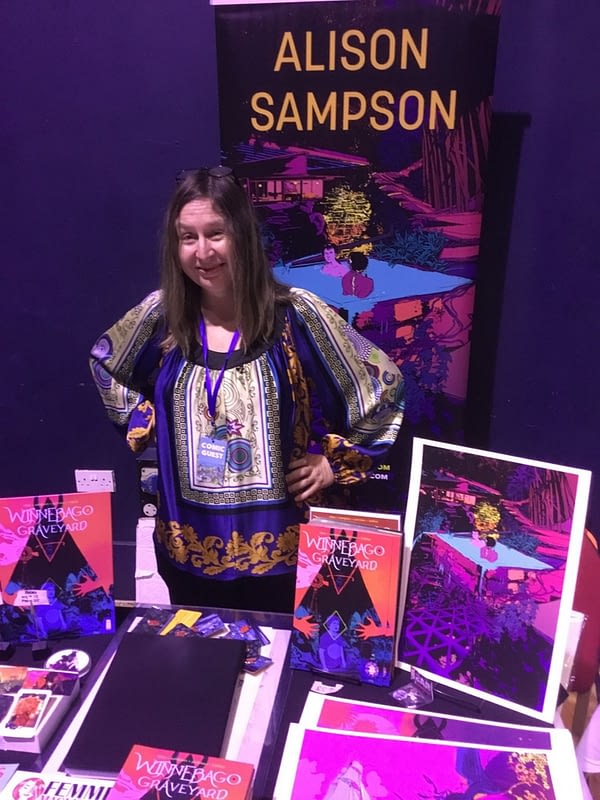 Comic book artist of Winnebago Graveyard and Hit Girl, Alison Sampson
Co-owner at Apotheosis Comics & Lounge, Martin Casas
Publisher of Breakdown Press, Tom Oldham and buyer at Gosh Comics, London.
Comic book artist on Transformers, MASK, Freakshow and Spider-Man, Joe Suitor.
Artist on The Winter Soldier, The Shield, Swamp Thing and Spider-Man, Marco Rudy.
Subscribe to our LitG Daily Mailing List
Enjoyed this article? Share it!