The Great San Diego Comic Con Lottery by Tom Galloway
Tom Galloway is one of the better known comic book fans. He is also just a little bit techie. Here's his analysis of the San Diego Comic Con Ticket Leap meltdown over the weekend… and what to do next year.

Given this year's registration problems and the hotel problems of the last several years, Comic-Con needs to realize two key points:
1) Both convention and hotel registrations are effectively lotteries. To a significant degree, whether you get to register is luck dependent; will the servers let me into the process on this refresh? Some get in right at the start, others hit buttons for hours and don't manage to.
2) Particularly since people have realized point 1) and routinely open multiple browser tabs to try to increase their odds (does anyone really believe 33 million people were planning on attending the con if they'd all managed to register? Note that that's over 10% of the entire United States population), doing either registration in real time just doesn't work. Even using load configurable cloud computing, which I'd actually advocated for several years now.
So, once they realize these points, how do they fix things?
First, admit 1) above and make the process an actual lottery. While the idea of passing out scratch tickets in every comic store or putting Wonkaesque "Golden Tickets" in random comics (although that does open up revenue opportunities via sponsorship deals; "Five thousand Comic-Con tickets can be found in this month's issues from TYG Comics!") is fun, what makes more sense is to do a modified version of how Travel Planners tried to do last year's hotel registration. Namely, people submit their basic information, and at a certain time a program randomly selects a certain number of winners, either for con or hotel registration. It emails the winners, and they have a day or two to respond at a site, using a sent password, with credit card information and the like. Repeat until out of registrations/hotel rooms. Ration out winners at a rate the system can
handle.
OK, so last year's hotel registration didn't really work, but not because of a flaw in the lottery process. Rather, Travel Planners didn't follow the process they'd announced beforehand, nor did they take the second point above into consideration. So…
Second, decouple people submitting their basic info from both when the decision is made and from trying to do it in real time all at once. Have, say, a two week period during which people can go to a website and enter their information. A program can scan the data to remove multiple instances of people with the same name and email (which works since you have to show an official id in the same name to physically register, otherwise the system'd be overwhelmed by fake names and throwaway mail ids. Possibly add another identifier to prevent 100 "Tom Galloway"s with different throwaway emails from gaming the system, such as a passport or drivers license/state id number). This distributes the burden on the system from signups over a significant amount of time, and eliminates the multiple browser tab issue. Make it clear that there's no difference in your chances if you enter your info on the first day or on the last.
Given the lottery nature of the current systems, and the evidence that this can't be done in real time, I think the only solution short of selling "Personal Comic-Con Membership"s ala American sports stadiums "Personal Seating Licenses" and establishing a waiting list for same in the future, is to decouple "registering for registration/hotel" from a real time selection process.
---
---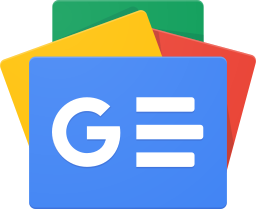 Stay up-to-date and support the site by following Bleeding Cool on Google News today!