The Justice League Of America Is Batman's Suicide Squad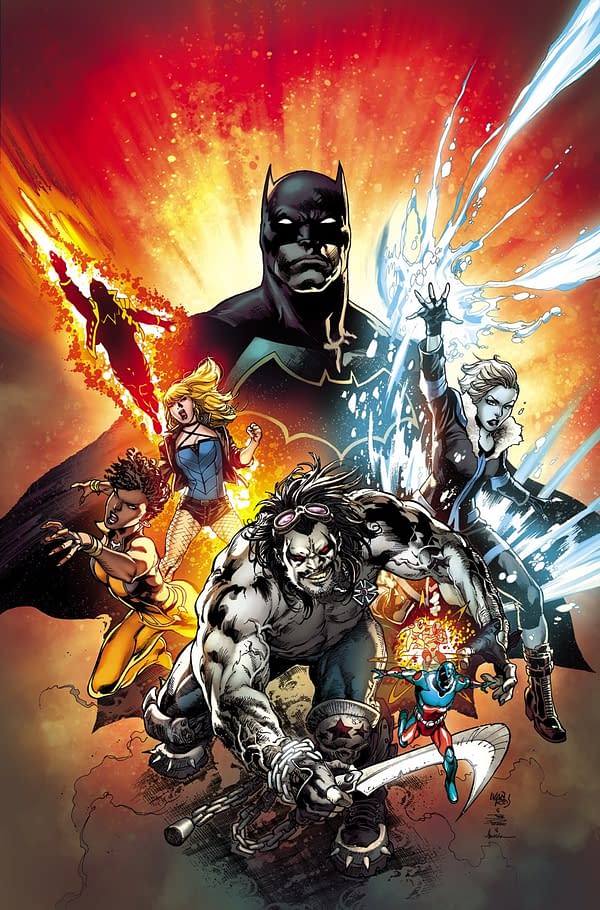 This week sees the publication of DC Comics' first Direct Currents Magazine, free to consumers and retailers (mostly).
In the Batman story I Am Suicide recently, we've seen Batman recruiting his own gang of baddish guys and gals to take down Bane, including Catwoman, The Ventriloquist, Bronze Tiger, Punch and Jewlee, to rescue the Psycho Pirate.
Well, it seems that his actual encounter with the Suicide Squad in Justice League Vs Suicide Squad is what inspires him to put his own US-based team together, the Justice League Of America, to bring justice to places without hope, where heroism would not find them…
So he takes Killer Frost from the Suicide Squad, and it's also Lobo's appearance in Justice League Vs Suicide Squad as one of the individuals that the League and the Squad have to take down that somehow gets him on their side.
He is a bounty hunter, Bruce Wayne is a billionaire. Maybe that's something to do with it. After all, in Batman #16, Bane is coming back to Gotham to finish Batman. Maybe he could do with a hand?
Direct Currents Magazine #1, available this Wednesday from all comic book shops. Find more of our advance coverage here.