At the Diamond Retailer Lunch at San Diego Comic-Con, Diamond gave the latest update on thier PreviewsWorld Pullbox service, which will offer stores the ability to allow their customers to place orders and manage their pull lists online through the Previewsworld website, for those orders to be shipped to local retailers. Stores set the terms of what they allow customers to do with Pullbox.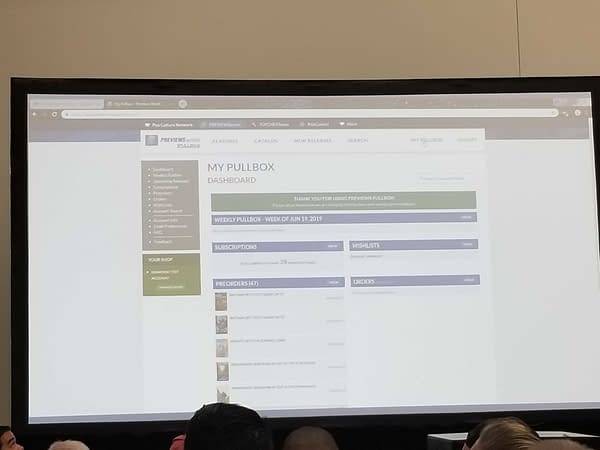 Beta testers have been trying it out, which Diamond says is working well. Here's what a retailer dashboard looks like on Diamond's website: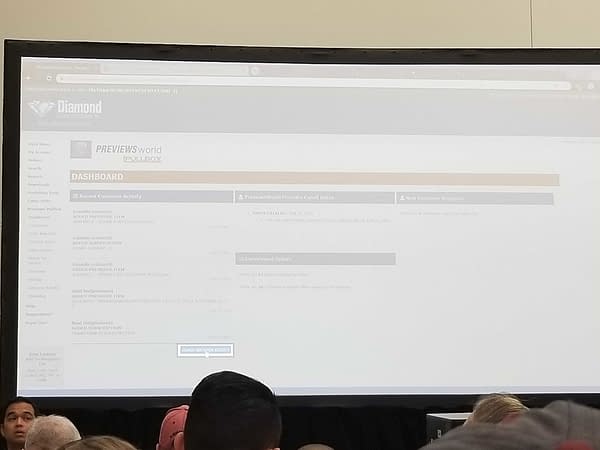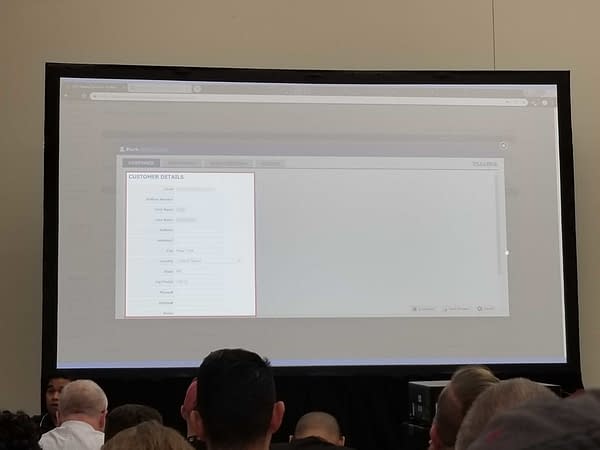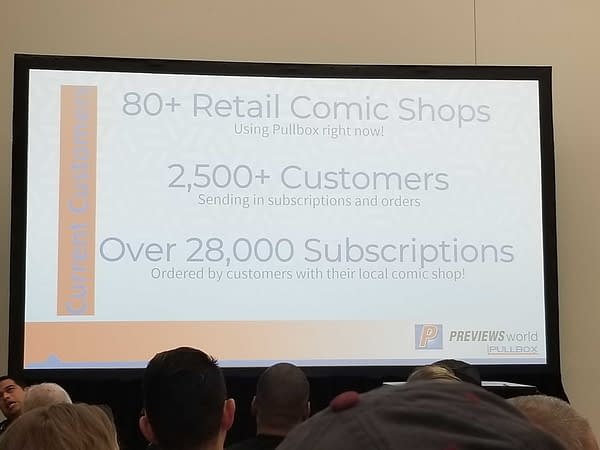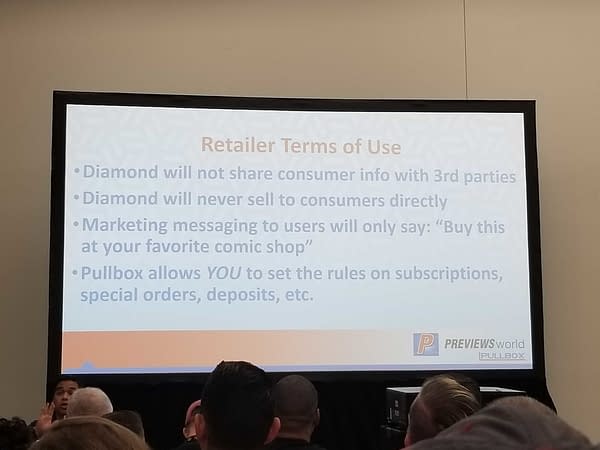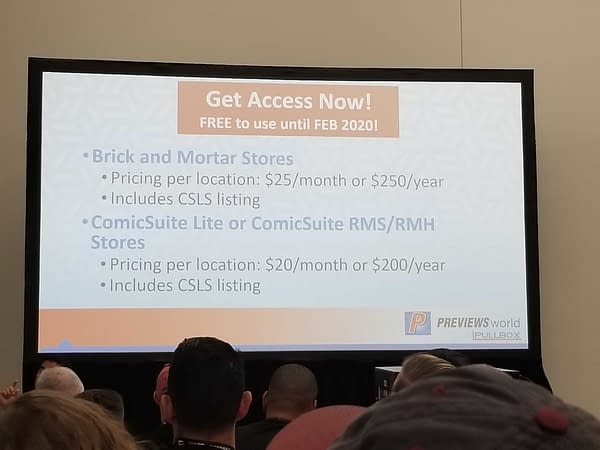 More than 80 Diamond retailers are using the service, with 28,000 customers. Pullbox will allow customers to try and subscribe to books the same week they are released. Here's the big news: the official rollout for Pullbox will be February 2020. This should be great for customers, finally bringing comic shopping into the digital age. We're looking forward to it.
Bleeding Cool is working hard to bring you the latest news from the Diamond Retailer Lunch, so bookmark this page to be kept abreast of what publishers are planning to officially announce later at the convention as they give their presentations to their direct customers, the comic book retailers.
Enjoyed this article? Share it!