Posted in: Comics, DC Comics, Superman | Tagged: 5g, clark kent, jon kent, superman, The 5G Files
---
Neverending Battle Of The New Superman: The 5G Files Chapter Seven
We had talked about Clark Kent losing his powers of Superman and retiring to Africa in DC Comics' abandoned 5G. But what came next?
---
And we are back to it. Bleeding Cool is publishing The 5G Files, looking at the aborted-but-not-quite relaunch/reboot planned for DC Comics in 2020 dubbed 5G or Fifth Generation. Planned by then-publisher Dan DiDio, it would have seen the main characters of the DC Universe, Clark Kent, Bruce Wayne and more, aged up and replaced by newcomers to the roles of Superman, Batman and more, the fifth generation of DC superheroes. Welcome to The 5G Files and New Superman, Chapter Seven.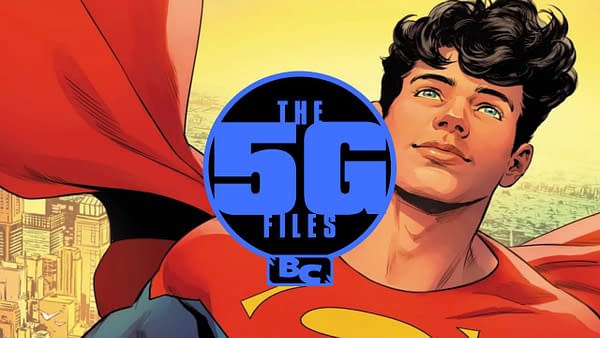 We had previously talked about plans for Superman: Last Days that would see him powerless, before passing the Superman role onto his son, Jon Kent, as Clark Kent and Lois Lane leave Metropolis, and America as a whole, to relocate to Africa. And so for 5G, Jon Kent takes on the role for the world, in the comic New Superman #1 after learning of a tragic fate awaiting the Earth from his time with the Legion Of Super Heroes in the 31st century, and must fight a "never-ending battle" to insure it never takes place. While also hooking up with Jenny Sparks, from the Wildstorm comics Stormwatch and The Authority. Clark Kent finds giving up the super life does not come easy, and begins to engage in secret adventures without his wife's knowledge. This slowly leads to the formation of a clandestine team of heroes called, The Authority. Which Jenny Sparks would eventually join…
Of course, 5G was done away with, but massive elements of this story remained. We got a Future State Jon Kent as Superman of Metropolis, and now have his continuing adventures in The Adventures Of Superman. Jon Kent learnt, not of the destruction of the Earth, but of the death of his father, from the Legion. We saw a Superman with grey hair but seen as part of his powers fading after an alien attack, gathering a new team, The Authority, to fight Warworld, though not in secret from Lois Lane. So much of Superman in Infinite Frontier had the groundwork laid out in 5G. Waste not, want not, it seems. It went very differently for Batman though… that comes next. Because on hearing of the arrest of Bruce Wayne, Clark Kent decides to take The Authority public… more to come on that.
Writer Phillip Kennedy Johnson hired by DiDio for 5G for other books, is now writing the Superman titles. Dan DiDio is now the publisher of Frank Miller Presents and has a superhero YA novel to be published in April.
Keep checking the 5G Files tag for more… and for Lying In The Gutters fans of old, consider this story having a green traffic light.
---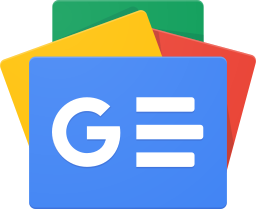 Stay up-to-date and support the site by following Bleeding Cool on Google News today!