The Spider Reprint Announced by 2000AD With Work From Jerry Siegel
Vintage comics fans, prepare yourselves for a treat. 2000AD and Rebellion Publishing have announced the forthcoming release of a classic from the archives: The Spider's Syndicate of Crime. The British series from the 1960s will be printed in archival quality in April 2021, along with a limited edition hardcover with a cover by Chris Weston on the Treasure of British Comics online shop. The definitive collection will notably include work from one of the godfathers of the comics industry as a while, Superman co-creator Jerry Siegel. The book also, of course, includes work from the original The Spider creators, writer Ted Cowan and artist Reg Bunn, whose work is remastered by Rebellion's team.
Here's how 2000AD and Rebellion describe the presentation of this classic comic from Jerry Siegel, Ted Cowan, and Reg Bunn:
Featuring work by Superman co-creator Jerry Siegel, the definitive reprint collection of The Spider will be published in Spring 2021.

The Spider's Syndicate of Crime will be the first archival-quality reprint of the adventures of this influential and popular British comic book character from the 1960s.

Fully remastered and collected for the first time, this 144-page paperback volume presents the super-crook's earliest exciting adventures that appeared in the pages of Lion, and were later reprinted in Vulcan. This is the first in a planned four-volume series collecting the entire series.

Dubbed 'The King of Crooks', the arrogant and cunning criminal mastermind was one of the most popular British comic book villain of the '60s – equipped with a razor-sharp mind, superb athletic ability and a vast array of cutting-edge gadgets, The Spider set his sights on taking over the New York underworld and establishing a 'Syndicate of Crime'! This first collection sees him recruiting other fiends into his fledging empire and seeing off competition from other villainous foes, including the master of illusion, Mirror Man!

The Spider eventually turned away from his criminal roots and became a crime-fighter, alongside reluctant allies, the criminal 'Prof' Pelham and safecracker Roy Ordini.
The press release also included a cover above and artwork for the volume, which will likely warm the hearts of those who have nostalgia for this era.
There are not many titles that can boast having substantial work from a name with the weight of Jerry Siegel, so The Spider's Syndicate of Crime looks like a book not to be missed for comics fans and historians alike. This piece of history will release on April 15th, 2021.
---
---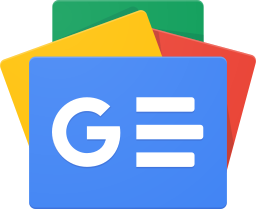 Stay up-to-date and support the site by following Bleeding Cool on Google News today!