The Spoiler Bell Tolls For Woden, But The Following Silence Is Worse
In the writer's notes for The Wicked + The Divine #42, Kieron Gillen describes a moment in the issue as a fist-pumping moment. He's right. One of Chekov's guns finally goes off, and Ananke (though mind controlling Woden's Valkyries) kills Woden. The team executes the violence well. Woden's faceplate is cracked, punctured and broken into by hands. It ain't clean. It's messy and almost tactile, in the way that a crowd-pleasing murder should be.
And as Woden dies, or perhaps almost quickly soon after, Ananke stands imperiously over his debris and says "I am oh so tired of men like you." Ananke's lived a long time. She's lived with a lot of men like him. Centuries, if not millennia of objectifying, bigoted men. He sold his own child, who was running and screaming away from Ananke, for power. He would've sold that same child to save his skin. And it's a feeling to savor to kill one of those men.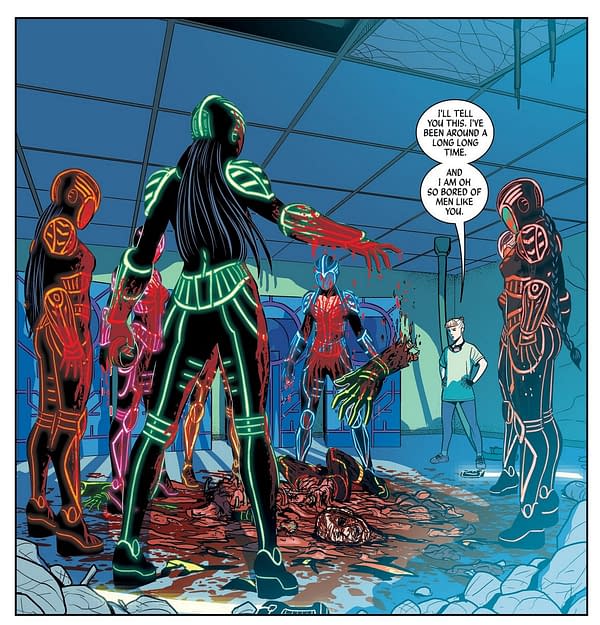 I liked that moment when I read it.
Then I gave it a couple days.
And as I changed out a roll of toilet paper at work, I realized: She's roughly a billion times worse.
In her life, she's made herself the figurative love child of Elizabeth Bathory and Henry Kissinger. And that's only volume of dead persons. Let's look at individual monstrosities, she's successfully manipulated teenagers into child murder. Or, if you go "well, the teenager still had to choose to commit the act of murdering those infants", let's look at her literal torturing another being for millennia.
To cement the hypocrisy, Ananke and Woden worked together for most of the comic. Woden was her creature. He lived as long as he did because she allowed it. She outright says it, a couple pages prior. For every terrible thing Woden did with his power, Ananke usually grew from it. Woden's loathsomeness was useful.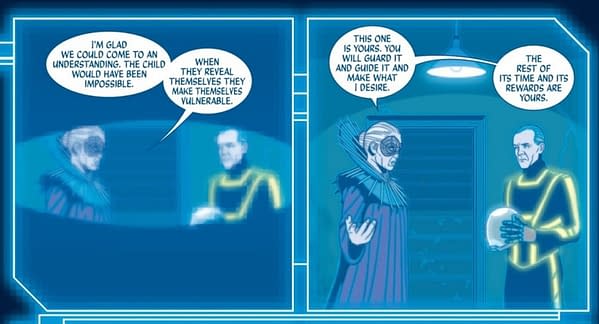 "Men like you" is a self-serving lie. A fantasy where Ananke was a better person. She never was. If she was tired of men like him, she could've stopped empowering them. It's not like she went to the hospice wing at St. Elsewhere's and offered 12 terminal patients another two years their bodies couldn't pay for. She went to teenagers and children because she knew she could manipulate them into killing each other.
It's also a moment that shows how deeply Ananke drinks her own Kool-Aid. She imagines herself (an active torturer) standing on a moral high ground as the beings she mind-controls kill her underling. She's not entirely delusional. She admits she's done awful things. And well, awful isn't nearly enough of a word to describe it. Awful is when you steal five grand from your friend who's trying to pay child support. Awful is getting one more slash of the knife in even when it's no longer in self-defense, just to hurt the person.
But what Ananke's done? That's another a word, and it's atrocity. If Ananke could see herself, she'd see Woden at eye level, if not from beneath him.