Things To Do In Southern California Tomorrow If You Like Comics
Tomorrow, Saturday August 13th, Kimzar Kollectibles will be celebrating their 1st anniversary open. And with the news of shops closing, seeing a newer one keep going it worth celebrating. The store in Santa Clarita, California will be having an event starting at 10 a.m that includes a signing, sales and refreshments.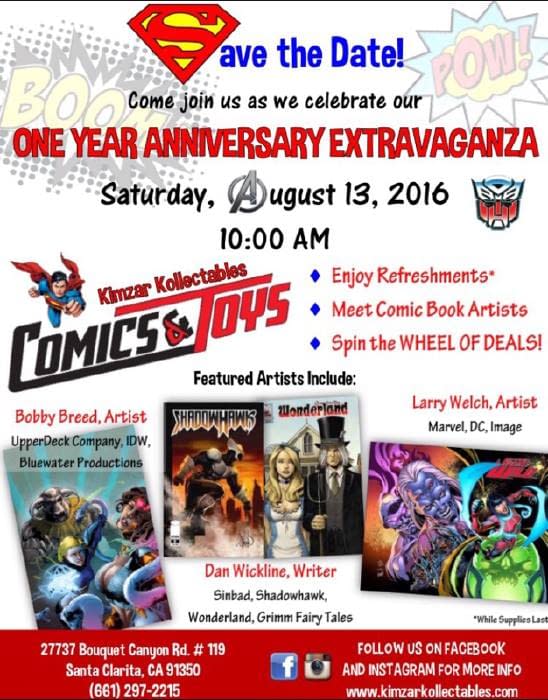 Now, the name in the middle might be familiar… yup, that's me. I'm going to be there with whatever comics I have in my convention box and copies of my Lucius Fogg novels. Also there will be Marvel / DC artist and inker Larry Welch and IDW / Upper Deck artist Bobby Breed. Also added is illustrator Chris Thorne.
So if you're in the Santa Clarita area, come on out and get some books signed, maybe a sketch from one of the artists… I've been known to do a sketch or two, but you REALLY don't want that.
The store is located at: 27737 Bouquet Canyon Rd #119, Santa Clarita, CA 91350. For more on the store, click here.