Posted in: Comics | Tagged: aquaman, battle scars, blackhawks, Comics, daredevil, dc, flash, image, L'il Depressed Boy, marvel, new avengers, secret avengers, teen titans, the twelve
---
Twelve Thoughts About Twelve Comics Today – New Avengers, Secret Avengers, Teen Titans, Daredevil, The Twelve, Rebel Blood, Bloodstrike, L'il Depressed Boy, Blackhawks, Flash, Aquaman And Battle Scars New Avengers gives as a reworking of the opening of Avengers Vs X-Men, seeing the planet of plant people destroyed, but in terms of our own world… a prediction from the past as the very symbol of the Iron Fist gets tied up with the Phoenix. Quite a large retcon… Secret Avengers is pretty much obsessed by showing genocide as well. Or course, for all these deaths, one person comes back to life…
We heard mention that Steve Trevor was in Wildstorm's Team 7 in last week's Justice League. Now it seems that Black Canary's new husband Kurt Lance is also a member…
Daredevil takes time out to address a certain someone over their expressed motivation for fighting the bad guys. And possibly one or two superhero writers along the way? Maybe an editor here or there too? The final issue of The Twelve is published – the main events of the story have concluded, leaving a wrecked team. This is how JMS and Chris Weston puts them together. And in so much detail… Rebel Blood #2 is just… well, it's just nasty. Nasty, nasty comic. When can I buy the next issue?
Bloodstrike #27 takes a much more clinical view of the whole dead-is-dead thing. It's basically SOPA versus the undead. While in L'il Depressed Boy, we get a cameo appearance of Donald Glover in his Childish Gambino rapping persona. Blackhawks comes to an end, along with six other DC titles. This one really does go out with a bang, a bit. Certainly harder to relaunch this particular book…
Flash continues its attempts to play with storytelling possibilities by, well, doing something that Promethea did with its moebius looop. A bit. Still pretty though. And you don;t have to turn your comic around to read this one. You see, this is the kind of conversation I have with my wife, just as Aquaman has with Mera. Though usually about going to the comic shop rather than seeing a body. And in Battle Scars, Sergeant Marcus Johnson doesn't just look like Nick Fury. He's called Nick Fury. Marvel really really wants to make this one stick…
---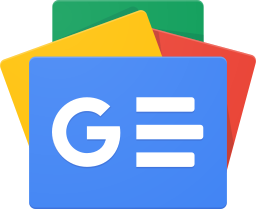 Stay up-to-date and support the site by following Bleeding Cool on Google News today!