Posted in: Comics | Tagged: avatar press, bleeding cool magazine, caanan white, kieron gillen, shadowman, uber, valiant
---
Time Running Out To Get Uber #6 Face Of Evil Cover Bleeding Cool Magazine Order Incentive
With the order deadline fast approaching, Fan's of Kieron Gillen and Caanan White's Uber will want to take note here. Avatar Press has a retailer incentive cover that ties into Bleeding Cool Magazine #7. For every 10 copies of the magazine purchased, a retailer can then purchase one of the Uber #6 Faces Of Evil incentive covers.
Bleeding Cool Magazine #7 includes the annual Top 100 Comic Power List by Rich Johnston, the Shadowman #13X comic that preludes the next big story arc and secret creative team for Valiant and is set at the introductory rate of only $1.99.
The Uber #6 solicitation reads: The second arc of Uber launches this issue as KIERON GILLEN opens a new chapter in this year's most talked about series. The first blow in the battle between English and German Ubers has been wrought and neither nation walks away whole. The war rages on in the Pacific Theatre as Japanese Kamikaze pilots attempt to drive the US forces out while delivering devastating losses to the enemy naval fleet. But the tides of war change as the Japanese deploy their own enhanced soldiers! Picking up directly after the events in Uber Vol 1, this second chapter is the perfect jump on point for new readers to experience the horrors of Uber war.
You can only get the Uber #6 Face Of Evil cover through this incentive program.
Also, any retailer ordering 10 or more copies of Bleeding Cool Magazine #7 will be promoted as a Bleeding Cool Store in the magazine and to the million of monthly visitors to BleedingCool.com. Ask your local comics retailer to reserve a copy for you now – they can order by using Diamond Order # AUG131089. ---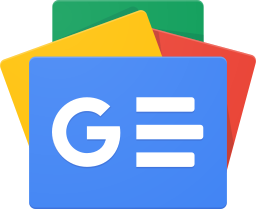 Stay up-to-date and support the site by following Bleeding Cool on Google News today!