Posted in: Comics | Tagged: Comics, django, dynamite, entertainment, matt wagner, zorro
---
"We're Trying To Capture Quentin's Trademark Style" – Matt Wagner On Django / Zorro
Earlier this week we ran a piece with writer Matt Wagner interviewing Michael Uslan about Justice, Inc #5. Now we get the other side of that conversation as Uslan gets Wagner to talk about Django / Zorro #2. Both books came out this week from Dynamite. MICHAEL USLAN: The Zorro pulps, Douglas Fairbanks Sr., Guy Williams, the Zorro feature films from Sony, the Zorro serials, Zorro the Gay Blade … Which is YOUR Zorro and which source material and actor influences your Zorro?
MATT WAGNER: Growing up, I of course knew the Disney TV show starring Guy Williams but the version of Zorro that first really knocked me for a loop was the original screen incarnation. When I was about 12, one of our local UHF cable stations featured a Sunday evening Silent Film Theater program and it was there that I first saw the amazing Douglas Fairbanks Sr. in all his glory. Fairbanks is, in fact, solely responsible for our visual perception of the character since Zorro's description in the original pulp novel, The Curse of Capistrano, is quite different. Over the years, I've absorbed so many different versions of this first Caped Crusader with 1940s The Mark of Zorro starring Tyrone Power being a personal favorite. As a result, I feel that my version of Zorro is a distillation of all these many vintages … including Isabel Allende's fabulous 2005 novel.
MU: Give me your short review of the Django movie based on what you felt the first time you saw it.
MW: I was lucky enough to get to see this at a press screening and, when the credits finally ran, you could feel the wave of visceral excitement ripple through that audience of normally staid reviewers. The film exemplified Quentin Tarantino's uniquely exhilarating cinematic style and was also, to my mind, his most straight-up heroic story to date. And how great was it to see a black action star take his much-deserved victory strut at the end of the film? It's a sequential motif that we're so used to see white cinematic heroes embody and it really made a statement about the lack of diversity in mainstream action films. MU: Does Tarantino's story-telling and directorial style influence your graphic story-telling and art choices?
MW: Of course we're trying to capture Quentin's trademark style in this crossover series. But the somewhat overstated fact that comics are not film comes into play quite often. For instance, one of Tarantino's favorite story-telling motifs is the use of a non-linear narrative. In a film, this works so, so well by reaching out and forcing the viewer to become more engaged in the story as they try to place the sequence of events in order. In comics, though, it just doesn't work quite the same way due to the periodical nature of comic book publication. The reader is regularly interrupted from the narrative flow by the month-long gap of time between issues; they already have to re-orient themselves every time they dig into a new chapter. So, my solution to try and meld both Quentin's fondness for shifting perspectives with the reality of comic-book structure is to feature a series of changing narrators that alternate with each issue. Thus, as in Quentin's films, the reader is forced to become engaged and figure out from whose point-of-view each chapter is told.
MU: What are the pitfalls and prizes of writing a team-up comic book/ graphic novel?
MW: As I'm sure you know, Michael, the key is to provide a balance of focus between our title stars … and yet still make the story seem consequential. There has to been a strong narrative reason these two characters crossed paths and the encounter has to leave its mark on both of them.
MU: To you, as both a writer and an artist, what is the balance of words vs. pictures in a comic book story? 50/50? 75/25? 90/10? Why? How most effectively do you marry the two?
MW: Oh, man … this is art—the are no rules! Some stories call for a lot of verbiage and others call for a more visual narrative. Over the course of my career I've done stuff that's been described as something closer to an illustrated novel … and I also once did a whole issue of Grendel that featured only one short caption, the first half of which was featured on Page 1 with the concluding portion of the caption appearing on the story's final page. I think it's important as an author to "listen" to a story as it unwinds in your head. Any strong narrative will create its own goals and rules … in effect telling you how it needs to be told. With comics, as so many other mediums … the sky's the limit! MU: How did you choose your tone and the portrayal of violence and gore in this work — dealing with characters who have very different philosophies of such — and moving from the medium of film and its audience to the medium of the comic book and its audience?
MW: When I first started writing Zorro for Dynamite, I was insistent that we needed to make his adventures more geared towards a modern audience and that meant upping the violence quotient. I certainly didn't want my take to be "Dark Zorro" but we needed to portray his crusade as something more daring and dangerous. We needed to leave behind the bumbling soldiers of the Disney show and show the very real effects of a brutal military occupation. I know people tend to focus on the intense violence of Quentin's films but I'd argue that his movies are in fact morality fables about people trying to escape from that violence. Pulp Fiction's real heroes are Butch and Jules, one of whom rises to the occasion to become a hero while rescuing his own enemy and the other, a brutal man who renounces his violent past and seeks a new kind of redemption. Kill Bill is a revenge story … but its basis is an assassin who seeks to forswear her deadly profession once faced with procreating a life of her own. As I said earlier, Django Unchained is Quentin's most straight-up heroic movie so far as our fearless warrior braves monstrous dangers in order to rescue his beautiful princess from the ogre's den. Again, doing these crossover projects is all about striking the perfect balance and, despite some differences of approach (which I do address at one point) our two heroes in this adventure are basically out for the same thing—JUSTICE!
MU: What western TV shows and movies did you love growing up?
MW: My dad had one show that he insisted on watching each and every week—GUNSMOKE! Personally, I was more partial to The Lone Ranger.
For more on Django / Zorro #2, click here.
---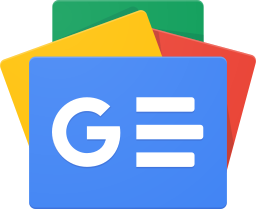 Stay up-to-date and support the site by following Bleeding Cool on Google News today!