Tumblr, You Are Welcome – Superman's True Love (Batman/Superman Spoilers)
Today's Batman/Superman sees Superman pursued by an individual descried as "Superman's Joker", a man obsessed looking to destroy him through those he loves the most. And Batman concocting a plan to draw him out.
It's one designed to tug at DC fans heartstrings of course. Since we know that in the New 52, Lois and Clark are nothing akin to an item, and Superman is intwined with Wonder Woman. Which is why Batman's revelation is such a suprise..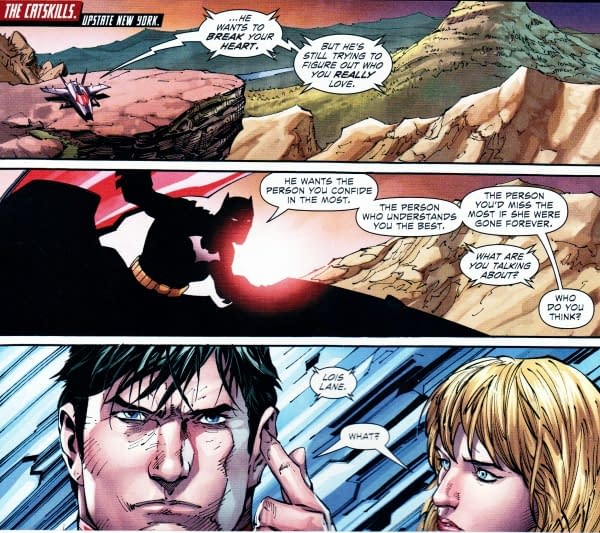 Not least of all Superman. But she's there to confirm it all…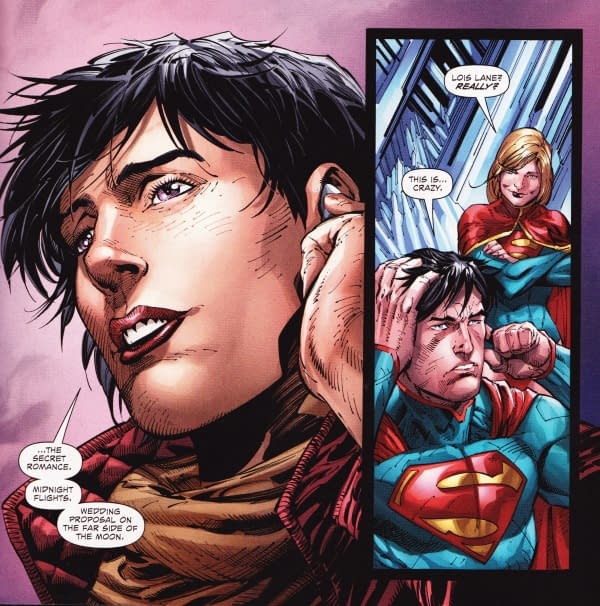 And for Superman to play along. But it seems our mysterious killer knows a lot more than either Superman and Batman will admit… and targets Superman's real true love. And explains it in exactly Batman's terms. Can someone start a HellYeahBatmanAndSuperman tumblr today please? Of course the bad thing for Superman that Batman only has eyes for one other… Comics courtesy of Orbital Comics, London, currently running a discount store sale in their gallery…