Tim Pilcher, previously of DC Vertigo, Humanoids and Tundra, has been nominated for two Eisner Awards. Only thing is, he lives in Brighton, on the South coast of England, and has left the publisher of one of them. So he is trying to crowdfund his way to San Diego Comic Con.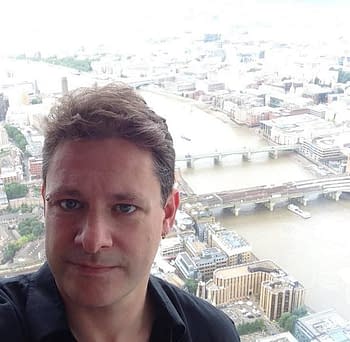 How Comics Work co-written with Dave Gibbons and Deconstructing The Incal co-edited with Alex Donoghue.
He's currently around 30% of the way there – and donors include actor Julie Ann Emery who plays Lara Featherstone in the Preacher TV series and wrote,
Appreciate your writing on Steve Dillon. Particularly the article in the Guardian after his untimely death. We all hope we are doing him proud every single day on the series. Good luck!
Dave Gibbons has also thrown in £100, saying
Wouldn't want to accept the award on my own! ; )
As well as donations from Brian K Vaughan, Roger Langridge and Greg Morrow.
Click here if you want to join them…
Enjoyed this article? Share it!