Posted in: Comics | Tagged: Comics, entertainment, ethan van sciver, Flash: Iron Heights, geoff johns, Pied Piper, wally west
---
Two Original Pages From First Van Sciver / Johns Collaboration Up For Auction (Updated)
I got up this morning, after watching the season finale of The Flash last night and read DC Rebirth. Seeing Ethan Van Sciver's art in the first chapter along with all the talk of Flashpoint reminded me of two other original art auctions I saw recently. Both for pages from Ethan Van Sciver from The Flash: Iron Heights. The one-shot written by Geoff Johns introduced a few new villains to the Flash universe as well as Iron Heights itself, which is now a prominent location on the TV series.
The first is page 20 featuring Wally West as The Flash, Jay Garrick and Pied Piper. It also shows an interesting trick I don't remember seeing much, Flash changing his mask from open eyes to covered. This is an interesting piece with not only having just seen the "real" Jay Garrick last night and the increasing use of Wally West on the TV, but also the change Barry made to the past which turned Pied Piper back to the side of good. Then again, after the last five minutes who knows what the show will look like next season. The second is page 22 from the same issue. This is one of the earliest collaborations between Van Sciver and Johns who would go on to work together on Green Lantern, bring back Hal Jordan, creating the Sinestro Corps and all the other ring corps and then working together to bring back Barry Allen.
Both issues are sitting at $230.00 which is probably around the low end of what a Van Sciver pages should be going for. But for being such an important book in both the history of the two creators working together and some of the things it introduced to the Flash universe, I'd expect this to go up some more before the auctions end tomorrow evening.
Update – Added links.
---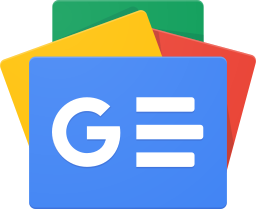 Stay up-to-date and support the site by following Bleeding Cool on Google News today!