Talking to Dark Horse representatives recently, they told me they overprinted on Umbrella Academy,the comic series by Gerard Way and Fabio Ba before the TV adaptation debuted on Netflix. They really did. They printed collections and singles that were planned to last them for three years. And they hadn't even seen their numbers tick up much from retailers.
Then the series Netflix dropped. And like that, the demand blossomed, wiping out ther stock in days.
Naturally, they have rushed through reprinting. The volumes will be back in stock soon, and retaiers can order copies ahead of their arrival. And also this week, Dark Horse had been able to make issues of the current series Hotel Oblivion available again – though they rapidly sold out of all but the first issue, again.
As it stands, copies of the Free Comic Book Day version of the series that kicked it all off have been selling for over $100, unslabbed. Random issues across the run regularly sell for $10 to $20 and the out-of-print trade paperbacks selling from $40 to $50 with ease.
More printings are coming, And the third volume, Hotel Oblivion, out later this year… promised at ECCC by Dark Horse for August. The next issue, Hotel Oblivion #6 is out on Wednesday…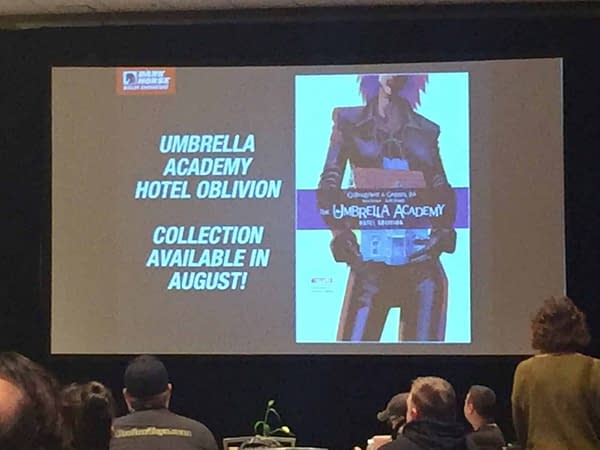 Enjoyed this article? Share it!