Umbrella Academy launched on Netflix. Lots of people really, really like it. For me, it really reminds me of Patrick Willems' What If Wes Anderson Directed The X-Men. Which is a good thing.
It has also had an immediate effect on an already-boosted aftermarket for the comic book series by Gerard Way and Fabio Moon and published by Dark Horse Comics.
The Free Comic Book Day edition from 2007 which was, last week, selling anywhere from $10 to $15, now sells for $50.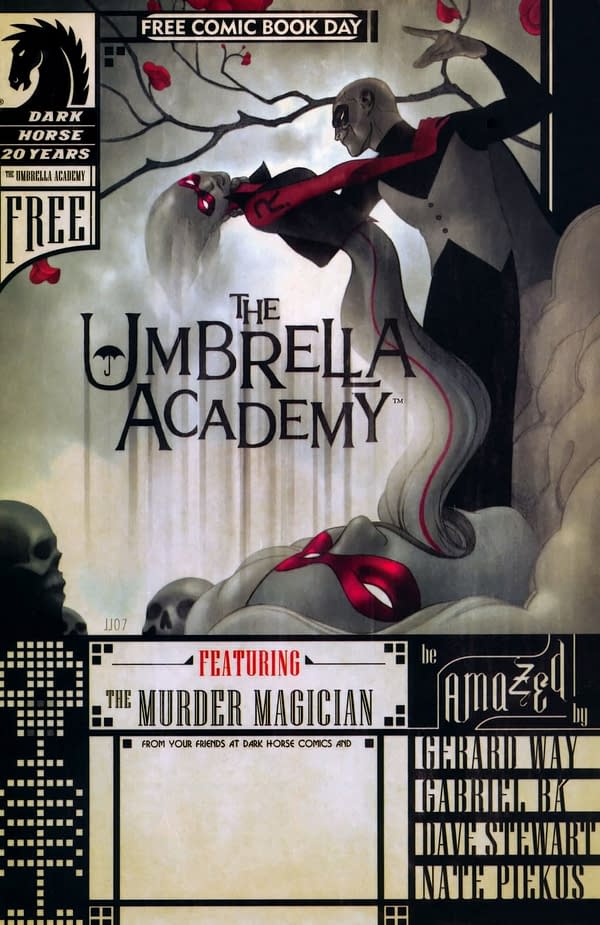 The most collectable, a copy of a thousand-copy limited edition variant of the first issue, CGC slabbed at 9.8 was selling in the mid-$100s in December, in the $400s last month, is now in the $500s.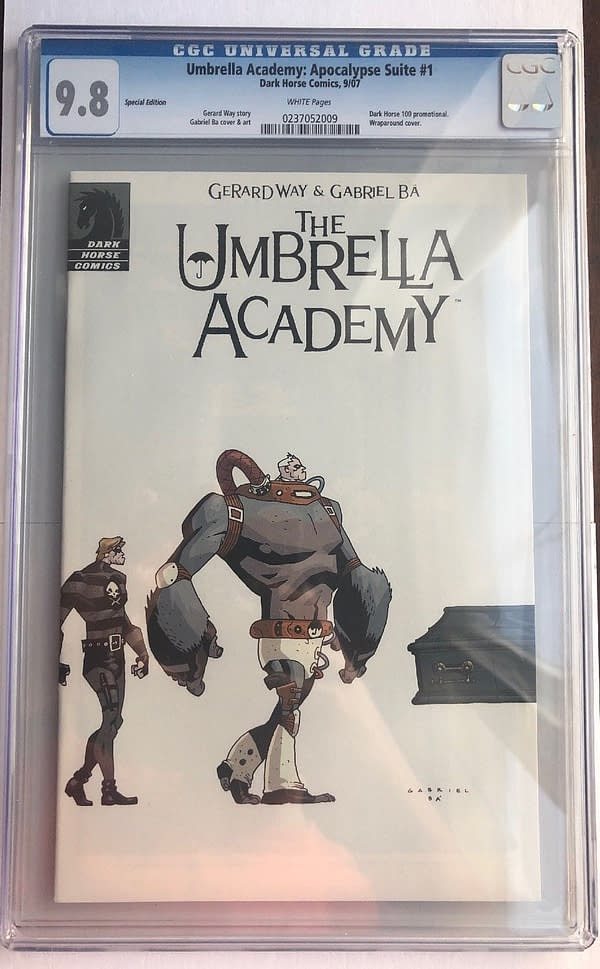 And the standard unslabbed Umbrella Academy: Apocalypse #1 has just jumped from $30 in December to $50 yesterday. or from $80 9.8 slabbed at the beginning of the month to $182 9.8 slabbed a couple of days ago.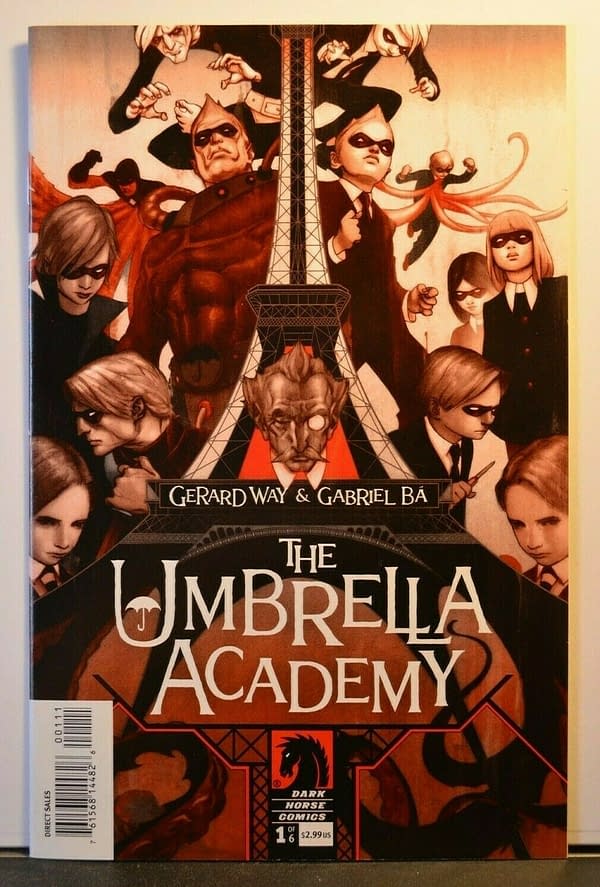 Basically, anything Umbrella Academy-related over the last twelve years of sporadic publication is booming on eBay. Worth digging through your longboxes to find one or two scattered issues over the years? Could pay for this week's comics… and potentially a lot more.
Here's what comic book retailer Dennis Barger is up to… he seems to have a few spare Free Comic Book Day copies left over.
Enjoyed this article? Share it!