The Uncanny Comic Shop, which was just opened two years ago in Clermont, Florida, announced their closing this past weekend.
Greetings Uncanny friends and family. It is with a heavy heart that I write this post announcing that we will be closing The Uncanny Comic Shop. This decision was not made lightly and we wish that we did not have to close, but it has taken a personal toll on our family and health. We hope everyone will come out and help us in clearing out the shop and allow us to thank everyone for their support and friendship. Starting Sunday 4/29, the entire store will be 50% OFF! Everything must go!
And it did. The Uncanny Comic Shop (no relation to A Comic Shop, 40 minutes away) made an impact on the collectibles market in those two short years by commissioning one of the Action Comics #1000 exclusive retailer variant covers by Tony S. Daniel and their logos on this books may be their legacy in the comics industry.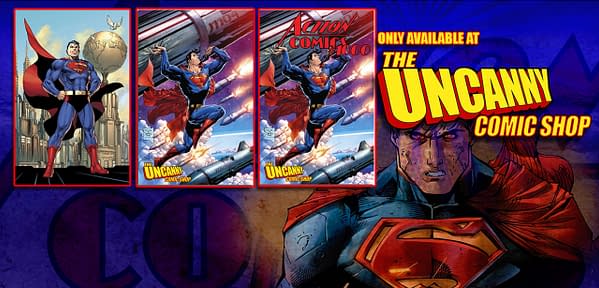 They were also planning to open a Nerd Bar (no relation to Geek Easy, 40 minutes away). They do however plan to remain in business online.
Oh, and they had a theory as to what really happened…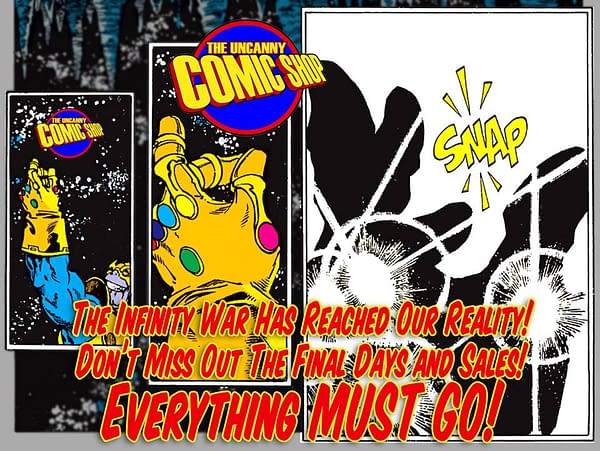 Enjoyed this article? Share it!