Uncanny X-Men Returns in November
Just announced at the X-Men panel at San Diego Comic-Con, Uncanny X-Men is returning in November. No word on the creative team at this time, perhaps because, as Bleeding Cool reported, one is not yet locked down.
But it will follow a series of weekly one-shots in October focusing on X-Men villains, each by a different creative team. One of the writers is the great Chris Claremont. Could he be joining the team for Uncanny X-Men as well?
Do it, Marvel, and we'll never be mean to you again.
Hopefully we'll find out soon. Until then, enjoy this glorious photo snapped by Bleeding Cool Ace Reporter Marcos Salinas.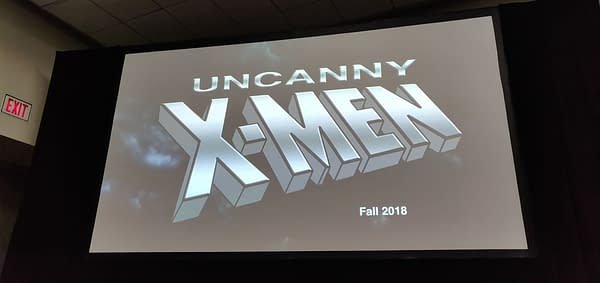 Updated with an official graphic from Marvel: