Ian Melton gave us a look at the Valiant presentation at the Diamond Retailer Breakfast at Emerald City Comic Con (after an extraordinary slow moving chase through the Seattle traffic, and battle with security)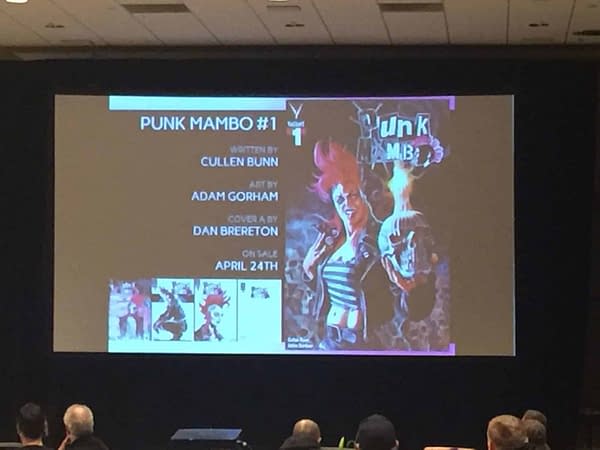 So we got a look at upcoming title Punk Mambo.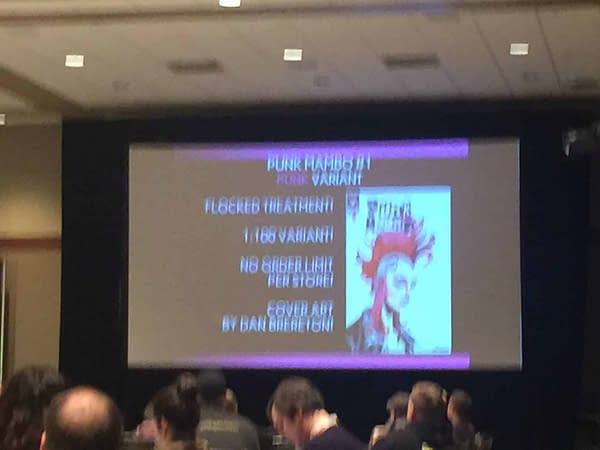 And that it is getting a 'Flocked' variant cover.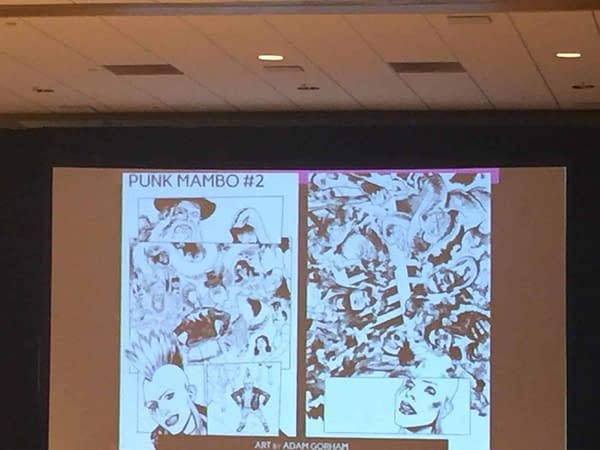 Which is, apparently, super fuzzy and they pet it every day. Fuzzy like these photos, Ian? No worries, I know you were out of breath.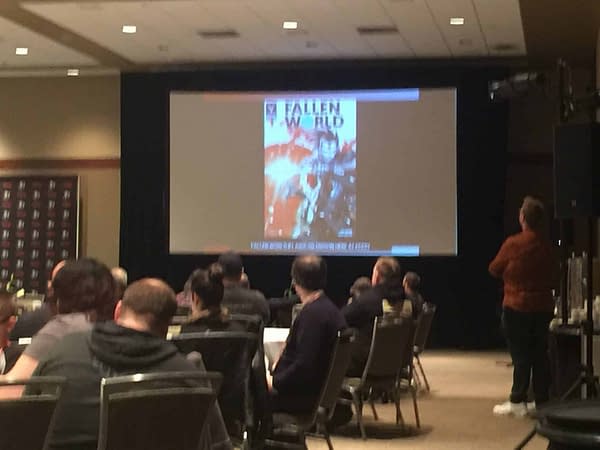 Fallen World is coming (indeed, attending retailers get a free ashcan) featiring Rai, and they described Dan Abnett as an architect of this fallen world. The comic will be fully returnable.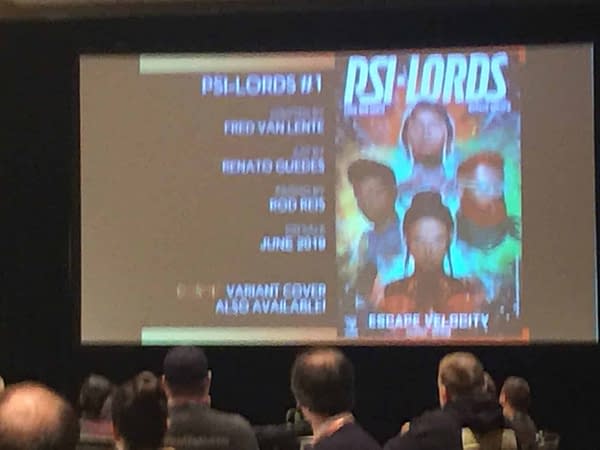 Psi Lords will be a cosmic horror with all new characters and will lead to new events…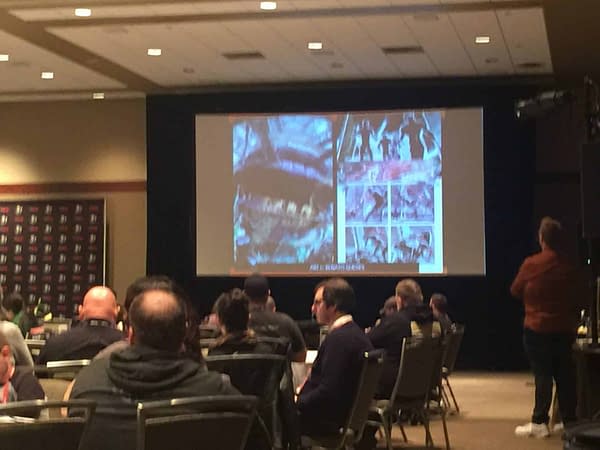 Here's a look at a new Bloodshot #1 by Tim Seeley and Brett Booth.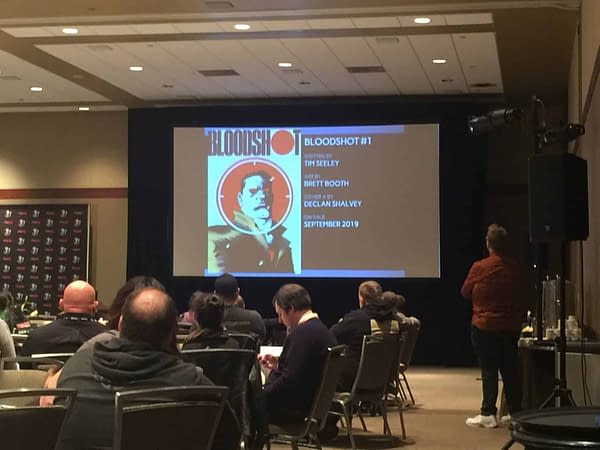 And some squintable artwork…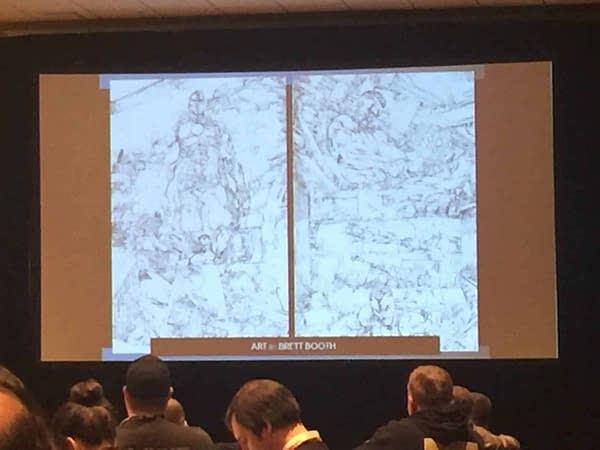 And, as the title of this piece indicates, we were told of a new X-O Manowar after September, with the utterly amazing Christian Ward of Ultimates and ODY-C. (UPDATE: A later panel clarified this was just covers.)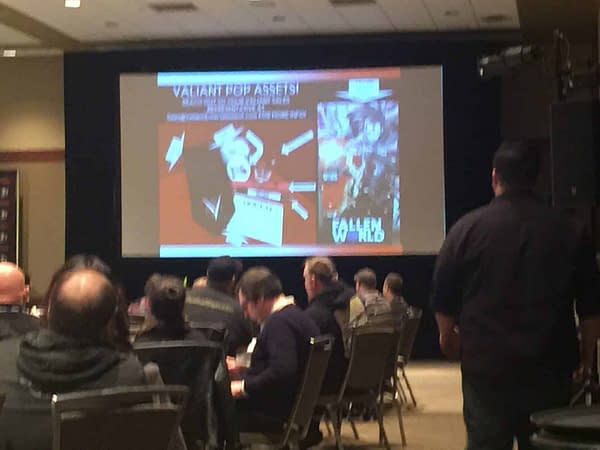 They also boasted about having staff visit over a hundred shops last year…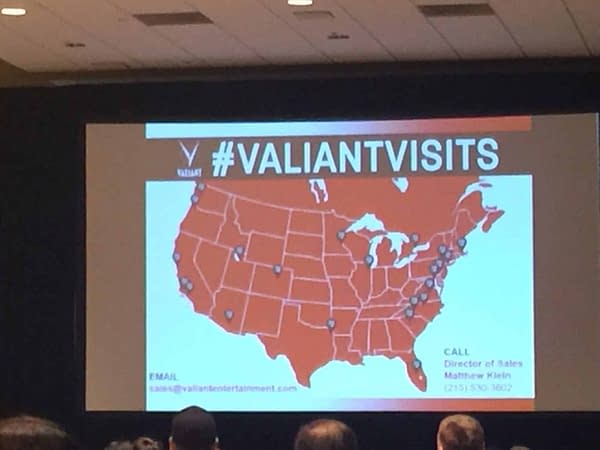 And of pushing the message "Buy Valiant – buy it at your local store"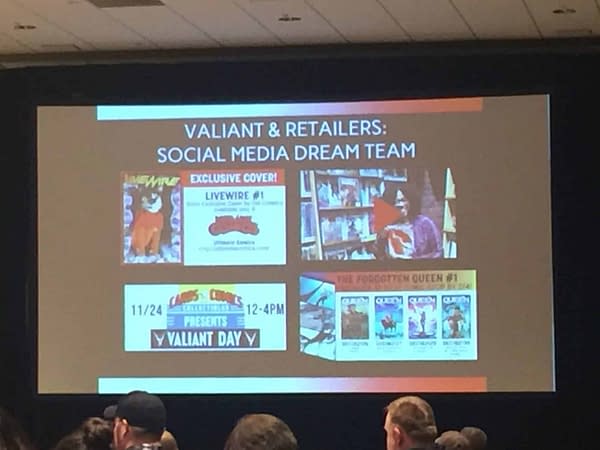 And the fuzziest of covers possible… thanks Ian. I am sure official images will appear on more reputable sites later in the day.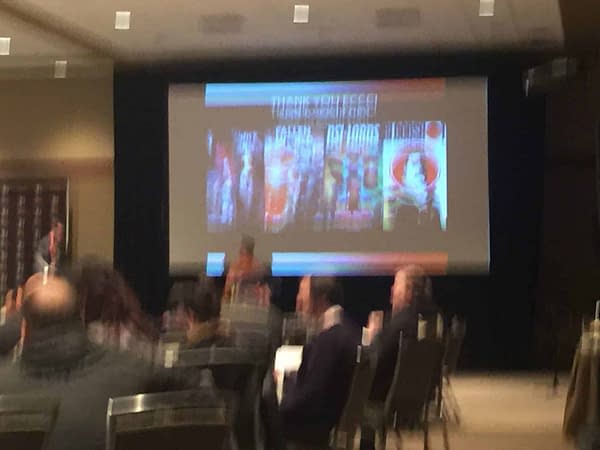 Enjoyed this article? Share it!