Writing fluff articles at a comic book "news" site is no longer the best way to break into comics! Valiant Entertainment has announced that they've hired Oliver Taylor as International Licensing Coordinator following a stint as a Sales Intern that began in the Spring. According to a press release, Taylor will "assist in cultivating relationships with agents, publishing partners, and licensees to expand Valiant's reach in the global marketplace."
Said Valiant President of Consumer Products, Promotions, and Ad Sales Russell Brown:
Since he first arrived at Valiant, Oliver has made himself an indispensable part of the company's day-to-day operations. I'm very excited to welcome him as a fully fledged member of our licensing team and can't wait to see what he'll accomplish here.
And said comics new golden boy Taylor himself:
Comics have always played an integral role in my life, and my BLOODSHOT and X-O books are some of the most well-worn and well-loved books in my personal library. I am beyond excited to share with the world the stories and characters that only Valiant can create.
In addition to his experience as a Valiant intern and working in libraries, Taylor has a degree in chemistry from New York University, meaning he might be able to help out with formulas to create innovative new variant cover materials, so this is a huge win for Valiant.
Welcome to making money in comics, Oliver Taylor! Hope you survive the experience!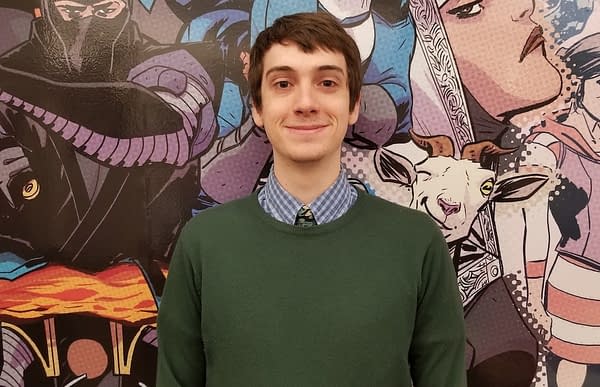 Enjoyed this article? Share it!