Vampirella #1 is Dynamite's big anniversary re'vamp' (ha ha) of the classic Warren comic book character, from Priest and Ergun Gunduz, out today for Vampirella's anniversary Dynamite's anniversary and the 50th anniversary of San Diego Comic-Con. And all part of what we're calling Monster Wednesday here at Bleeding Cool.
And we have a psychiatric episode as the few survivors of a major plane crash are put on the couch to see if they are okay. And Vampirella is only going along with this because she knows that the identities of the other survivors of the plane crash will be putting people in danger, and so is willing to be probed by someone who doesn't entirely believe that she's a vampire from another planet. Although they are familiar with the lore…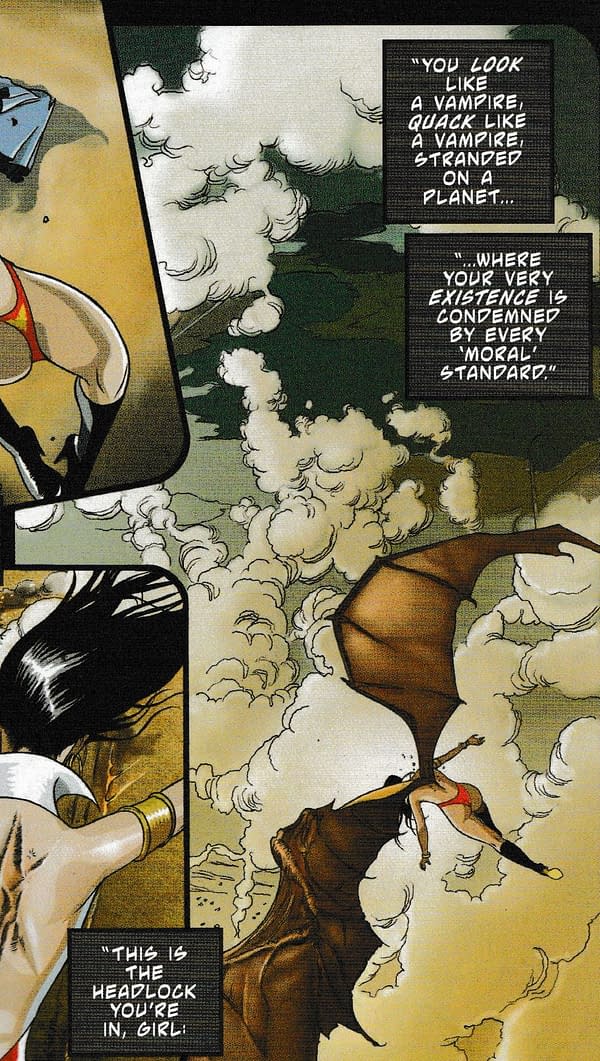 And diagnoses it as such.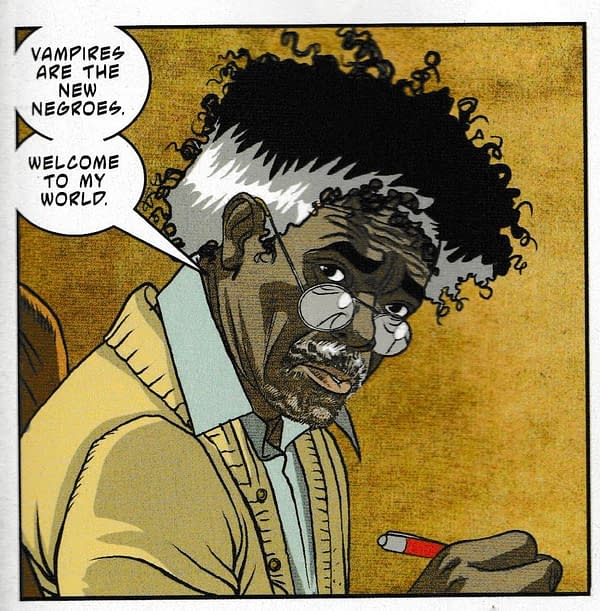 Although, Vampirella #1 will only go so far. It may be notable that this is how the opening double-page splash once looked in previews.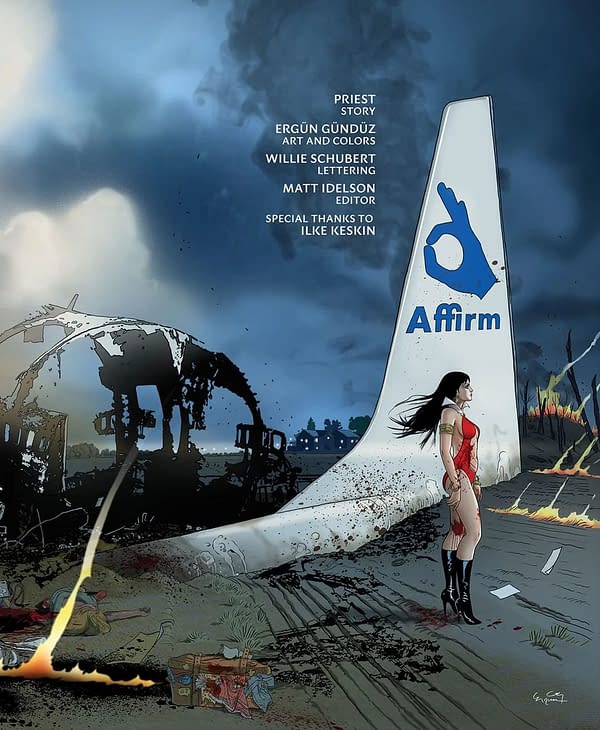 The OK sign has proved controversial of late. In 2017, it was at the centre of an online prank by posters on 4chan to "flood Twitter and other social media websites…claiming that the OK hand sign is a symbol of white supremacy," as part of a campaign dubbed "Operation O-KKK". In May 2017, the Anti-Defamation League stated that it had become a popular gesture used by people across several segments of the right who generally try and use it to trigger reactions from opponents, but also warning against "bias-related pranks."
For example, Ethan Van Sciver, who purchased one of the retailer/creator-exclusive covers to Vampirella #1, doing just that a few nights ago.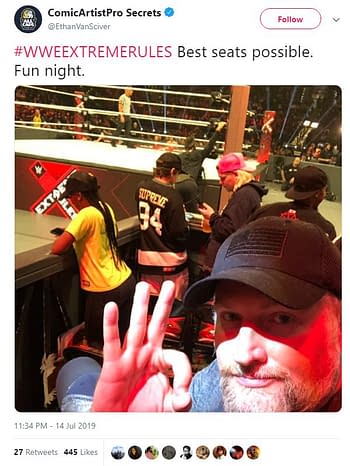 Well, on publication, Vampirella #1 has changed…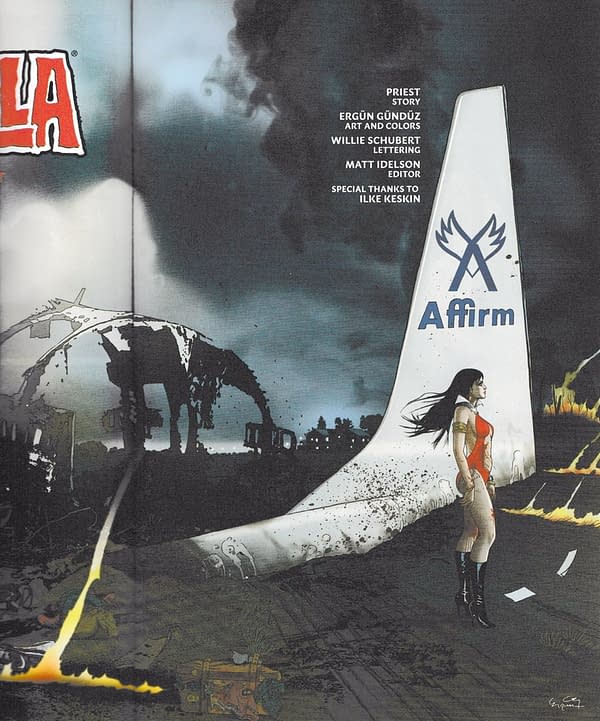 All the other Vampirella changes, however, seem to be to her origin. Maybe her doubting psychoanalyst is right.
Vampirella #1 is published today from Dynamite Entertainment.
VAMPIRELLA #1 CVR A CHO
(W) Christopher Preist (A) Ergun Gunduz (CA) Frank Cho
In July 1969, the world was first introduced to Vampirella. 50 years later, she doesn't look a day older!!!! Now, to celebrate her gold anniversary, Dynamite is launching a brand-new, ongoing series featuring the talents of Christopher Priest (Black Panther, Deathstroke, Quantum & Woody, Justice League) and European star/American star-in-the-making, Ergün Gündüz (Tales of the Great War, Taxi Tales)! You'll experience the first, mysterious taste of things to come in Vampirella Free Comic Book Day #0, and the story continues here!!!In Shops: Jul 17, 2
Enjoyed this article? Share it!