A Brand New Venom – Or Is It? Free Comic Book Day Spoilers
It's Free Comic Book Day. And you can catch up with all of Bleeding Cool's Free Comic Book Day 2019 coverage with this handy link. Now, we already looked at today's Spider-Man/Venom Free Comic Book Day title, as it lays down the nature of the upcoming Absolute Carnage event, with disciples of the symbiote god Knull excavating the remnants of symbiotes from anyone who has ever hosted one. And Eddie Brock trying to warn the world.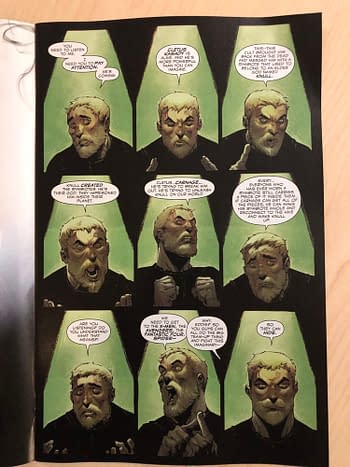 So we have a Venomless Eddie Brock in jail. And who should be in the same prison as him but Lee Price.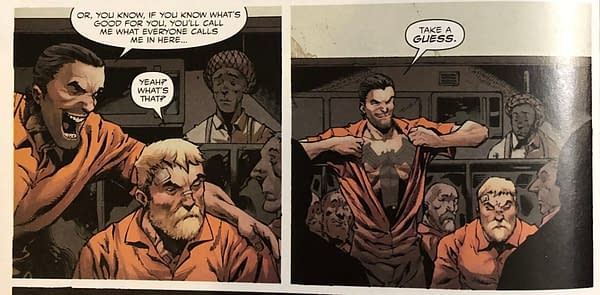 Who previously was a host for the Venom symbiote…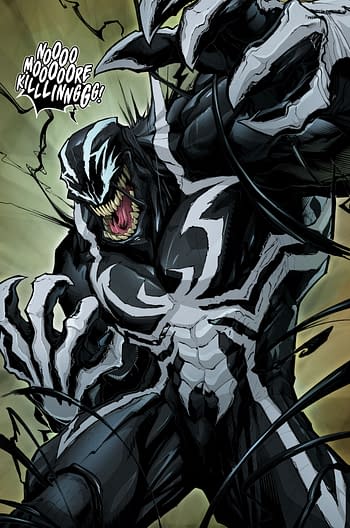 …and then later for the Mania symbiote, born from Venom when Flash Thompson was the host, dubbing himself Maniac.
And perfectly times to be retrieved by Eddie Brock… if that's who he is..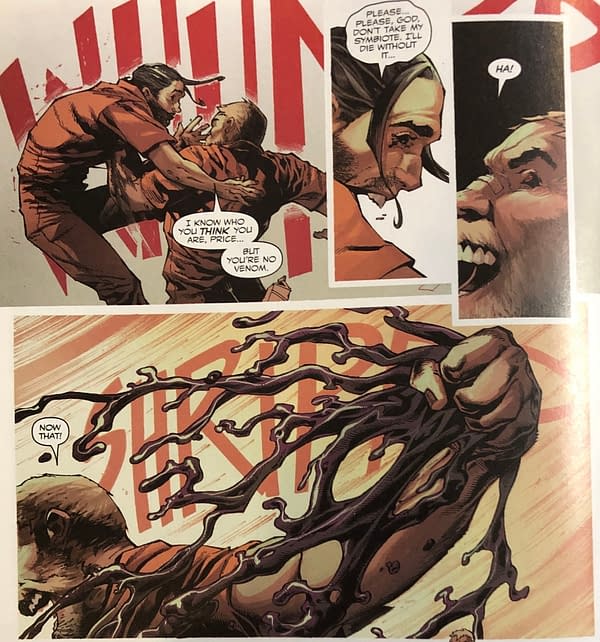 Eyes full of Knull, recreated in a new form – and a very familiar name.
And a new mission. This is Absolute Carnage… and he was Cletus Cassaday all along. With his symbiote taking on the form of Eddie Brock. And finding another symbiote to feed on, for the greater glory of Knull.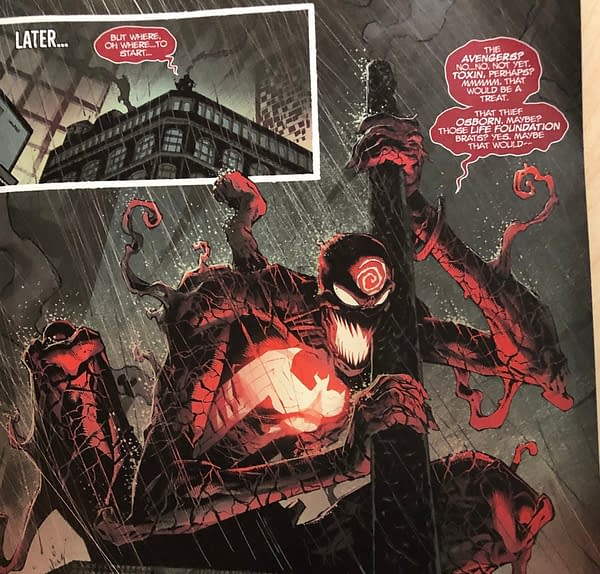 And he's coming to a crossover event near you soon.
FCBD 2019 SPIDER-MAN
(W) Tom Taylor, Saladin Ahmed, Donny Cates (A) Cory Smith, Ryan Stegman, Jay Leisten, Ryan Stegman
Everyone knows Miles Morales, who rose to fame in Marvel's acclaimed animated sensation Into The Spider-Verse – and with a second feature film arriving this year, Peter Parker will once again suit up to save the world with his web-slinging super powers! In a special FCBD story, creators Tom Taylor, Saladin Ahmed, and Cory Smith take these superstar heroes of the Spider-Verse in a shocking new direction, with a story that will build to one of Marvel's most fantastic and epic tales later this year!

And prepare for absolute terror within the pages of FCBD, as an original Venom story by Donny Cates and Ryan Stegman sets the stage for what will become one of the most fearsome events in the Marvel Universe…

Nearly a year after the epic red-hot arc of the Red Goblin, Venom's dynamic creative team is bringing you a story that's been brewing since classic Spider-Man tales like Amazing Spider-Man #252, The Spectacular Spider-Man #90, Marvel Team-Up #141 – a saga so big and so absolutely action-packed, it will deliver the most dramatic story in all of FCBD history! Fans will be well aware by the summer of 2019 that "everyone is a target"…and the 1st Saturday in May, Marvel invites you to experience the threat for yourself!

Rating: Teen