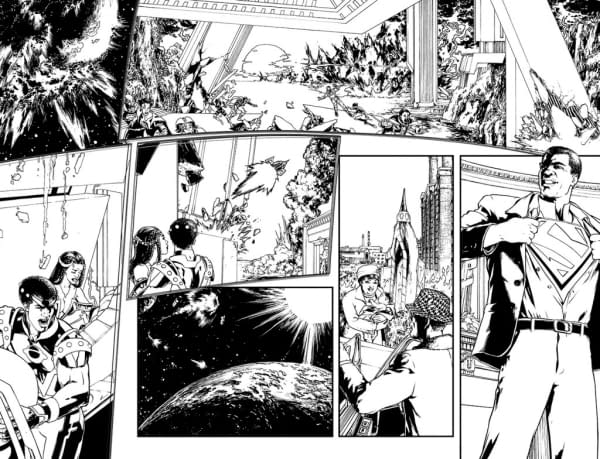 Well I guess it is Super Black History Month. In a preview of Gene Ha's work from an upcoming issue of Action Comics #9, the DC Source has shown us that the Superman of a parallel Earth isn't the old white guy you might once have known, but a rather buff black man.
Grant Morrison recently gave us a black superman President in Final Crisis, we also had a black Superman in the Tangent universe, and the eighties Crisis Of Infinite Earth has a multi-racial Justice Alliance of America with a Superman of a similar hue on Earth D – this seems to be a rather Morrisony nod to that.
What other changes are yet to come?