Vote Loki May Make For Very Uncomfortable Reading This Week
Vote Loki is the new Marvel series running through the election period in which Loki, God Of Mischief, stands for election as President Of The United States.
When this was commissioned, people knew that this election was going to be an unusual one. Maybe not quite how unusual. And right from the opening pages it seems more topical than ever.
It starts with a terrorist assault on a press corps at an event, courtesy of Hydra. And has Loki saving the day, using language right up there with the National Rifle Association. And suddenly we are into Donald Trump territory and his response to the Orlando shootings that more people in the gay club should have had guns.
And he continues telling people the impossible but undeniable. There's even that pesky matter of being challenged by Birthers… or in this case J Jonah Jameson. He could, of course be lying. He usually is. But he's not just gunning for Trump and Obama here…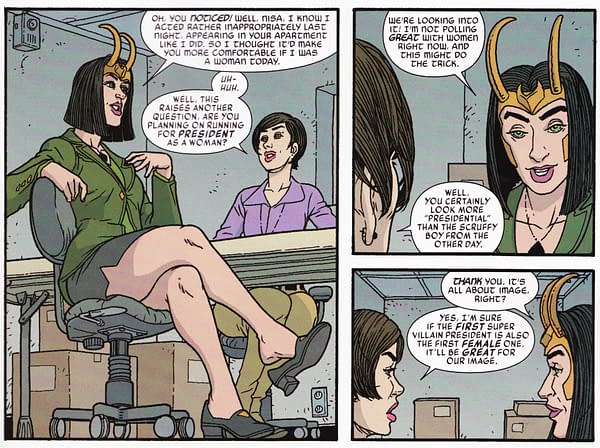 How many Bernie fans feel that exact way about Hilary Clinton? And Loki's likely views on bathroom use policy as a result may rankle with certain conservatives too…
Can he really lie his way into office? Has anyone ever not?
Vote Loki #1 is published today… thanks to Matt for the typo tip.
---
---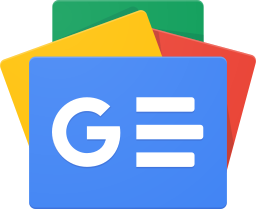 Stay up-to-date and support the site by following Bleeding Cool on Google News today!