Wally West – a New Pariah For DC Comics?
Okay, so lots of rumours and gossip came out of C2E2, and as ever I usually start to get to hear them on the Sunday night of the show, when lips are looser and wetter. One of which is that DC Comics has further plans for Wally West beyond his current Dr Manhattan-powered-up state, and what we saw from this Wednesday – and that he will be known as Pariah. Or at least that was the plan, the exit of Dan DiDio means that everything is up in the air. So with that pinch of salt biting the tongue, let's take a look back.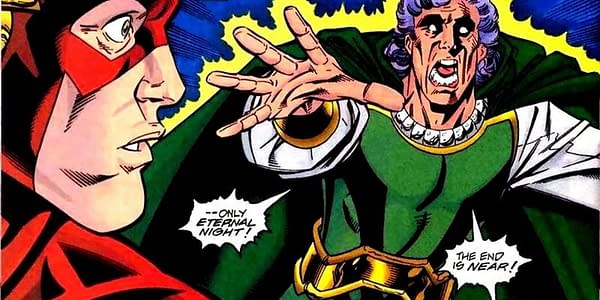 Pariah, created by Marv Wolfman and George Pérez, first appeared in Crisis on Infinite Earths #1 in 1985. A great scientist from his version of Earth, real name Kell Mossa, it was Pariah's unorthodox experiments to view the creation of the Universe that resulted in the Anti-Monitor learning of the existence of his Earth and destroying it with waves of anti-matter. He survived through the intervention of the Anti-Monitor's benevolent counterpart, the Monitor, and acquired the ability to travel from one alternate Earth to another, forced to witness untold millions perish.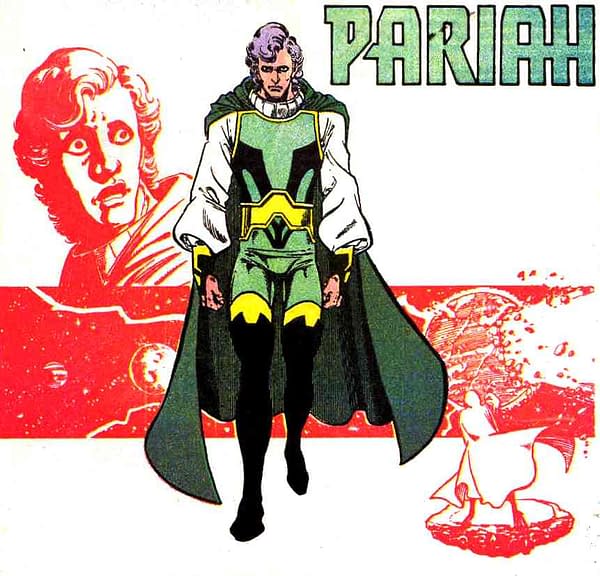 Pariah blames himself for the destruction of his own world, the release of the Anti-Monitor, and the subsequent destruction of universe after universe, until he finally learns he was essentially blameless. Pariah is told by the Anti-Monitor that his scientific investigation did not unleash forces great enough to destroy a universe. Pariah merely opened the antimatter portal to the dawn of time. Taking advantage of Pariah's experiment, the Anti-Monitor converted antimatter into energy, then focused it onto Pariah's universe. The destruction of those worlds allowed the gathering of more energy, which then made the Anti-Monitor strong enough to break free of his prison.
Now, Wally West went through similar in Heroes In Crisis, even though it was just a handful of super-heroes who died. He blames himself for their deaths even as he tried to cover up their murders in an attempt to put things as right as he could. Jailed, he was transformed by the powers of the Mobius Chair into fighting back the Dark Dimensional incursion he was also responsible for. Much later, Pariah was murdered by Lex Luthor of Earth-3, then resurrected for Blackest Night. In the New 52, Pariah was kept imprisoned by ARGUS, seen in the Vibe series. More recently, Tom Cavanagh portrayed Pariah in the Arrowverse crossover, Crisis on Infinite Earths.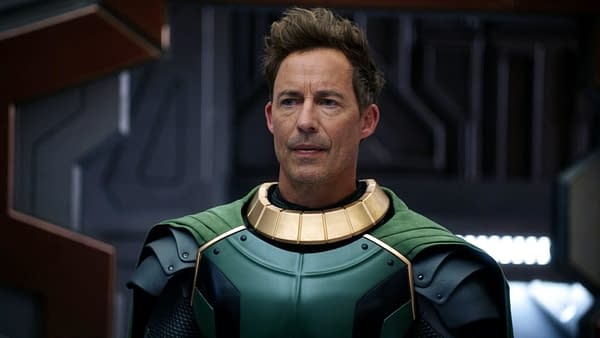 What perfect time for DC Comics to revive the name – and for Wally West to take it on.