Ian Melton has been very helpfully scanning in and looking at the final-page teases of all the Walmart 100-Page Giant DC Comics titles on the shelves this month, ahead of September/October's anticipated relaunch. We had a look at these last week, here are some more details…
Superman Giant
The first tease page seems to be the continuation of King and Kubert's tale.  Also indicates that likely Superman Giant #16 will be the last issue as King and Kubert fell behind.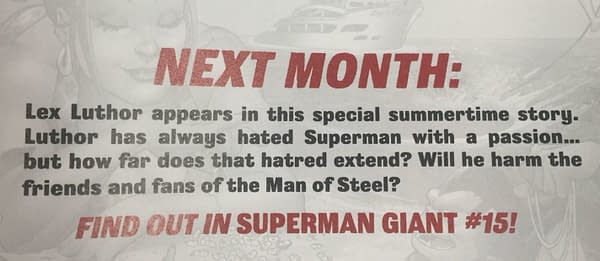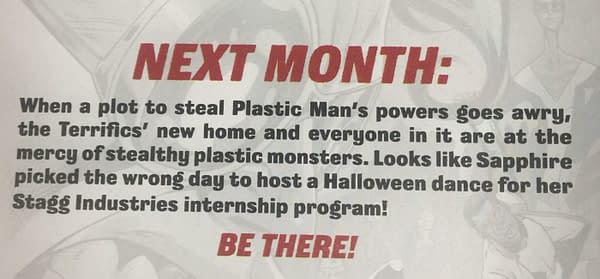 The next tease is for an unknown story involving a villain named Socrates.  There is one Superman villain named Socrates but was a Silver Age villain from 1956' Adventure Comics #225  and not used in this capacity –  an enemy of Superboy, originally a mynah bird who acquired superpowers and criminal human-level intelligence from drinking kryptonite-tainted water. And the Terrifics will continue next month.

The next tease seems to be for the 7 page story from DC's Beach Blanket Bad Guys Summer Special from 2018: "Help" by Jeff Loveness, David Williams, Steve Buccellato, and Carlos M. Mangual.
Lex Luthor gets more than he bargained for when he's schooled by a young good samaritan who idolizes Superman.

Flash Giant
Flash Giant #1 is being treated like it is just another issue as the final page of this month's tale, tease the next issue and the blurb lets us know what is coming suggesting that Simone's run on this title will continue.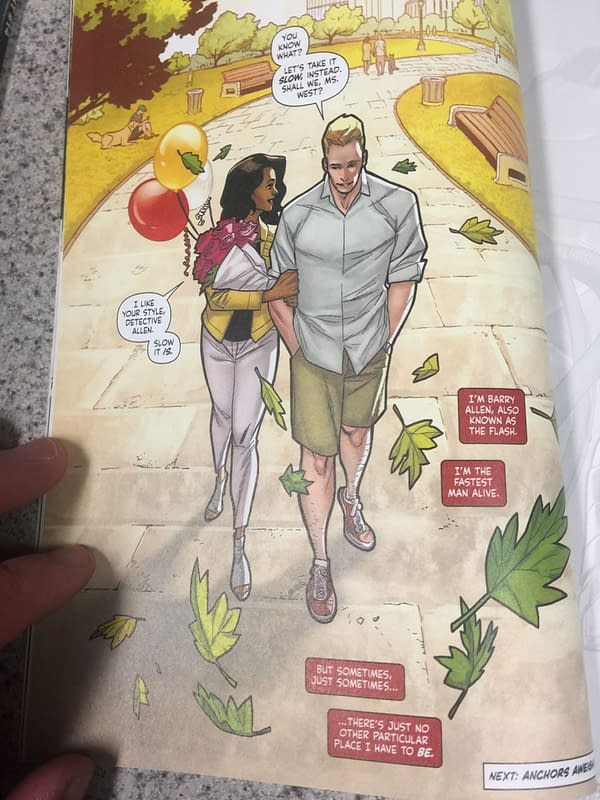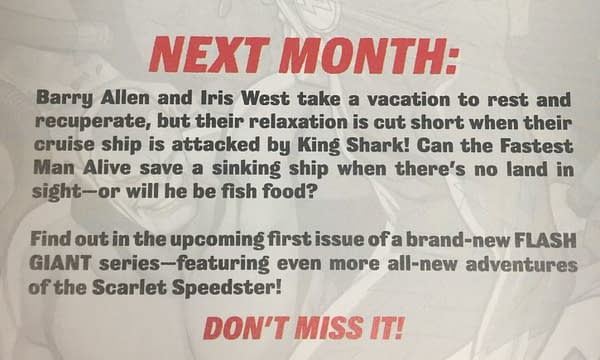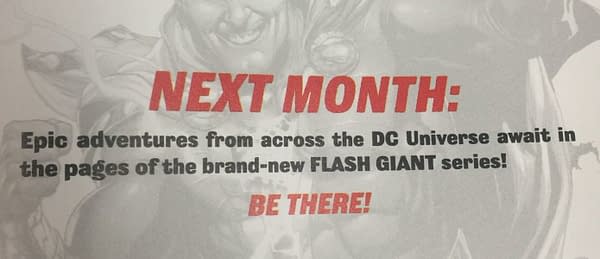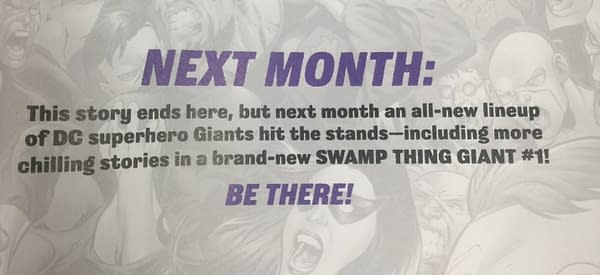 Wonder Woman Giant
Like Flash seems to be just continuing on as it was from the last month, though if it will still be Palmotti and Conners is anyone's guess. Seems likely.  Nice tease for next month with Harley Quinn and only the indication that Wonder Woman reprints will likely continue next month.

Swamp Thing Giant
Swamp Thing also will continue on next month, none of the reprints are noted as continuing next month.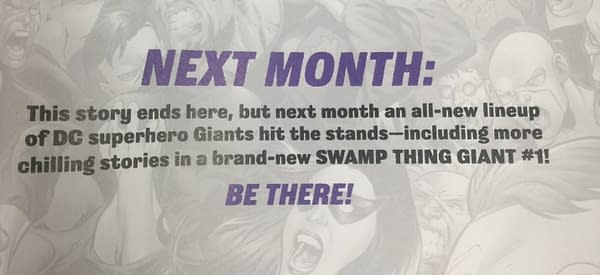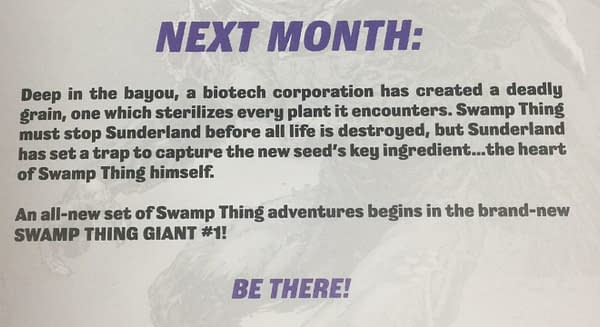 Teen Titans Go
Teen Titans is not continuing on next month (at least not how it was and is switching to feature the Teen Titans Go! it seems) and so they tease next month for all the DC Giant titles to come.  If Superman Giant is included it is now 10 titles a month instead of the 6.  And again all the reprint titles are ended and noted as not continuing next month.

Batman Giant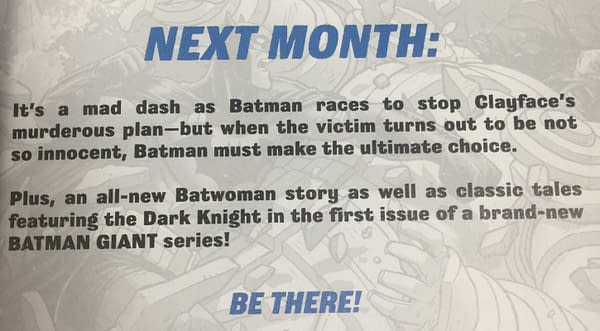 The relaunched Batman Giant #1 will continue on with all-new stories. As well as that, Batwoman will get an original story too in next month's issue. All the other Batman-related reprinted storylines will not continue.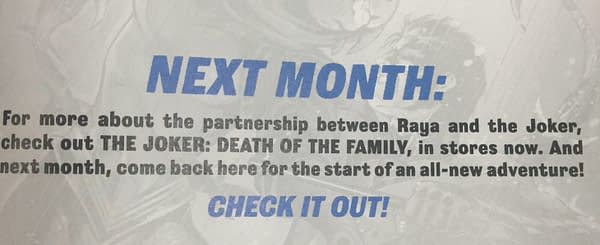 DC Collections
The Titans Burning Rage collection for the direct market incorrectly solicited.  It says it is reprinting stories from Titans Giant #1 and #2 but the material is actually from Teen Titans Giant #1 and #2.  Which means the solicit and the future solicits (even the current one that just came out) are wrong and the collection should be fully returnable as a result.
Other Giants to come:
Twelve confirmed so far, rumour has it, DC Comics would like to see twenty monthly titles in 2020…
SCOOBY-DOO 50TH ANNIVERSARY GIANT
THE FLASH GIANT
DC VILLAINS GIANT
WONDER WOMAN GIANT
SWAMP THING GIANT
AQUAMAN GIANT
DC GHOSTS GIANT
TEEN TITANS GO! GIANT
DC SUPER HERO GIRLS GIANT
BATMAN GIANT
DC WAR GIANT
CRISIS ON INFINITE EARTHS GIANT
And… SUPERMAN GIANT? Yet to be confirmed
Enjoyed this article? Share it!