Spoilers of course. Now, plenty of really nasty things have happened to Scarlet Witch over the years, while her brother, Quicksilver, has managed to get off relatively scot-free.
Today's Uncanny Avengers? Not so much.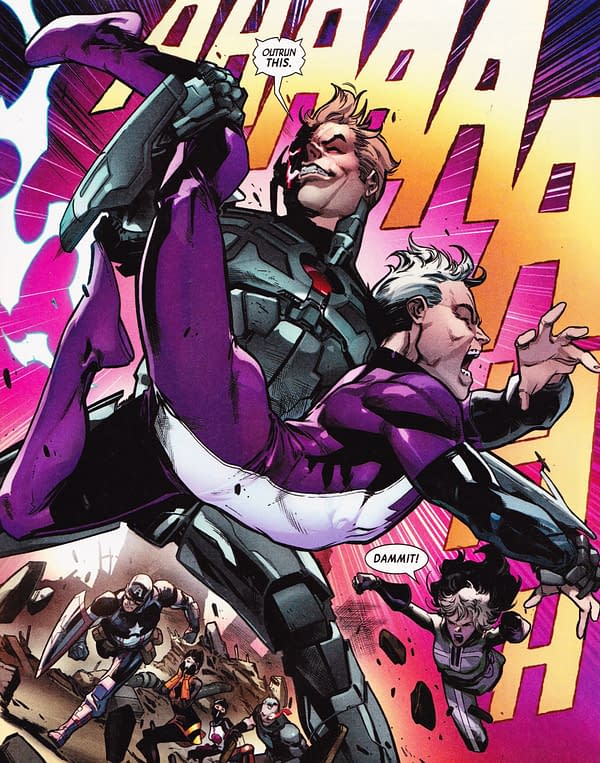 Shame he's not a mutant anymore, they have accelerated healing factors. Still it's enough to bring in the heavies. Or the heavy, at least! Hulkbuster! Fighting Ultron! Hey shouldn't he be fighting the Hulk? I know Hawkeye (one of them) killed Hulk (one of them) but, as Yoda said, "there is another".
And in Totally Awesome Hulk, another Hulkbuster to take him on. Everyone just climb into a big robot suit and go and fight the monster!
Say, have those Pacific Rim comics come out yet?
Enjoyed this article? Share it!