The Veronicas are an Australian pop band  formed in 2004 by identical twin sisters Lisa and Jessica Origliasso. that took its name in part from Veronica in Archie Comics. As they began to become successful, suddenly Archie Comics had a problem with them and told the women that they would sue. But in their first sit-down meeting with the New York comic book publisher, according to the band, Archie Comics said they didn't mean it and offered to write the Veronicas into the comic book instead. Which they did…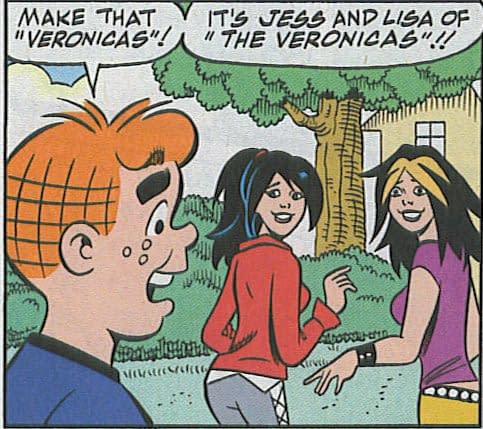 Talking on the radio, the band members summarised this saying 'you can't sue everyone with the name Veronica.' Though saying that, it wouldn't be the first time they've tried. Still, Archie Comics ar a little less litigious these days, and one person they once sued for putting on a parody Archie Comics stage musical using Young Adult themes, is now their COO and te showrunner of Riverdale. Quite the change in attitude.
Enjoyed this article? Share it!